Refugees Need Your Help!!

Verified Non-Profit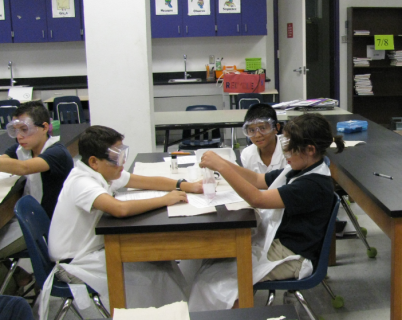 The Description
My students need four (4) chromebooks to enhance their learning.
We're a public school in one of the most diverse areas of the country. We are proud to represent a multicultural community of learners. Our students come from a variety of different economic backgrounds. Our school is a Title I school. Our school is also one of the most ethnically diverse schools in our district. Students speak a multitude of languages. As diverse as our students are economically and culturally, they are diverse in their academics. Schools have the responsibility of providing the best possible education if our students are to acquire a 21st century education. That includes a commitment to technology integration, all subjects and the arts. Our multicultural tapestry gives our school an appreciation of the global community, and so we hope you will support our projects with that in mind.
My class has about 30 refugee students coming from all the war-torn countries from around the world, such as Syria, Iraq, Iran, Afghanistan, Somalia, Sudan, Ethiopia, Congo and Uganda.
Some of the students were born in refugee camps, and are attending schools for the first time. They are learning the language, the culture, and the academic subjects at the school.
Chromebooks will help the refugee students to learn faster in a challenging new environment. These students have never used a computer in a modern world where use of computers is a necessity for many learning tasks. The students can use apps like Google Translate, Google Read and Write, etc. They can use platforms like Edmodo which translates all the material in their native language, for a quick and faster learning.
Give the refugee students the gift of learning through Chromebooks!
Students have been found to learn faster with the help of Chromebooks. They aid in research, translation, and using internet.
https://www.amazon.com/Lenovo-Chromebook-Touchscreen-Dual-Core-Bluetooth/dp/B01H5EFSJQ/ref=sr_1_23?s=pc&ie=UTF8&qid=1484320747&sr=1-23&keywords=chromebooks
$180.00 for 1 Chromebook. I need 4 chromebooks.
Back Up Plan
If I do not meet my goal I will purchase as many Chromebooks as possible.
No Updates
About the Creator
I am a 7th grade Science teacher in a Title I public school in Houston.
Investments (2)
$100
Pamela Ferworn
5 years ago