Claymobile for Bache Martin K-1

Verified Non-Profit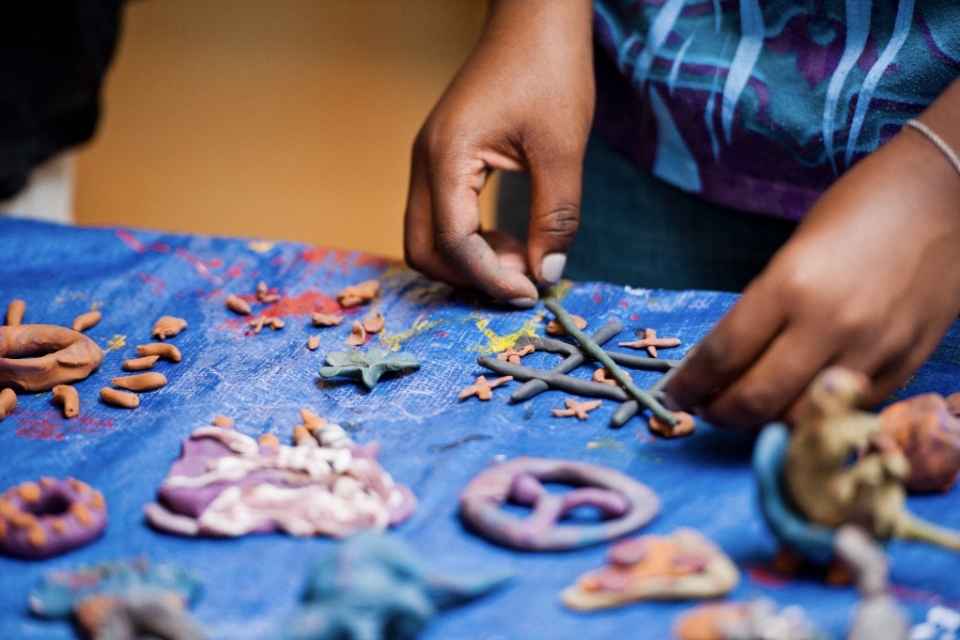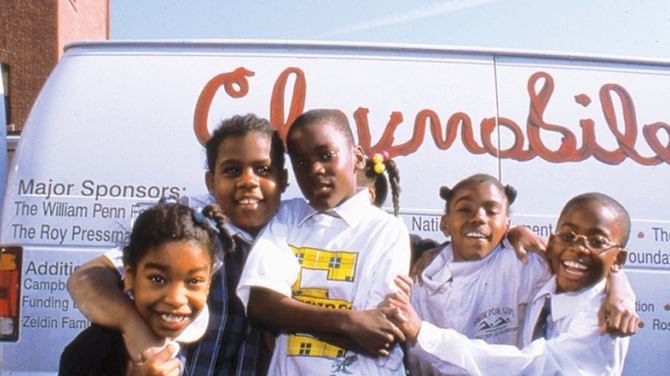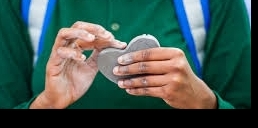 The Description
With these funds we will bring the world class Claymobile program to all Kindergarten and First Graders at Bache Martin.  Claymobile provides high quality ceramic art education that instills a sense of creativity, possibility, and wonder in students.  Through the skillfully planned and executed classes, Claymobile teachers lead each student on a discovery of the art and science of making a functional art object they can cherish for years to come.  More important than the object, the students are given the power to create and express their thoughts and emotions through art. 
Back Up Plan
If we do not reach our goal we will invite Claymobile to visit just the Kindergartners one time.
Fundraiser Updates (2)
Thank you!
April 2, 2018
Dear Donors,
Thank you for your generosity! We raised enough through Pledgecents and one other source to provide three Claymobile visits to each Kindergarten and 1st Grade class at Bache Martin this year.
The program will provide high quality ceramic art instruction to our students. They will gain confidence and gain great memories of expressing themselves through art that will stay with them for many years.
We are very grateful for your contributions to help us bring this wonderful program to Bache Martin students.
In gratitude,
Jennifer (Harry's mom) AND all the teachers and students in Bache Kindergarten and 1st Grade
Getting close!
March 15, 2018
Dear Donors,
Good morning! I want to share a breakdown of the reason we need to raise $2,578.
The super subsidized rate the Clay Studio offers us is $200/class visit. There are three K and three 1st (with the special classes). For them to come to K three visits (3 classrooms) it's $1800, and to visit 1st grade one time (to 3 classrooms) is another $600. Therefore the total $2,400 (178 in fees to Pledgecents).
The First Graders all had 5 visits last year in Kindergarten, so at least having one visit will be valuable to them, as they will recognize the program. I am hoping we can arrange to have the same teacher. The Kindergarteners will have three visits, which gives them a chance to dig in and understand the process and all it has to offer!
If we are able to exceed our original goal, we can provide more visits to each class! Working with clay is a wonderful tool for creativity, self expression, and an emotional outlet. Thanks to each of you to helping make a difference in all these students' lives.
In gratitude,
Jennifer
About the Creator
I am the mom of a First Grader at Bache Martin Elementary School in the Fairmount neighborhood of Philadelphia.
Investments (51)
$50
Brian Giniewski
10 months ago
$30
Jean Squires
10 months ago
$100
Andrew and Jane Likens
10 months ago
$100
Chris Smith
10 months ago
$60
Kylie Grant
10 months ago
$25
Anthony Mauro
10 months ago
$30
Melissa Stewart
10 months ago
$25
Tracey L McVeigh
10 months ago
$25
Chanthara Kapahi
10 months ago
$10
Emily O'Rourke
10 months ago
$30
Bob Choules
10 months ago
$60
Maria P Zwilling
10 months ago
$25
Kelly Cleary
10 months ago
$100
Anne Nevins
10 months ago
$30
JoEllen Rossebo
10 months ago
$30
Olivia Feiro
10 months ago
$20
Ashanti Martin
10 months ago
$25
Laura Geller
10 months ago
$100
Beth Doreian
10 months ago
$60
Kathleen Klemm
10 months ago
$50
Perry and Laurel Katz
10 months ago
$10
Brian Simpson
10 months ago
$10
Angelica Jaszek
10 months ago
$50
Kathleen Grant
10 months ago
$100
Victor Petry
10 months ago
$25
Alhambra Frarey
10 months ago
$100
Jennifer & Christopher Storb
10 months ago
$10
Sarah Forster
10 months ago
$10
Andrea Clark
10 months ago
$30
Amy Choules
10 months ago
$10
Tara Desmond
10 months ago
$25
Kathleen Conlon
10 months ago
$25
Anna Marchini
10 months ago
$100
Wendy Sedlak
10 months ago
$100
Nissa Eisenberg
10 months ago
$25
Jennifer C. Hutton
10 months ago
$75
Yana Balson
10 months ago
$60
Aaron Olson
10 months ago
$100
Jerilyn Dressler
11 months ago
$100
Anne Nevins
11 months ago
$30
Jennifer & Christopher Storb
11 months ago