Help Build a Multi-Media Library at Simon Gratz Mastery Charter!

Verified Non-Profit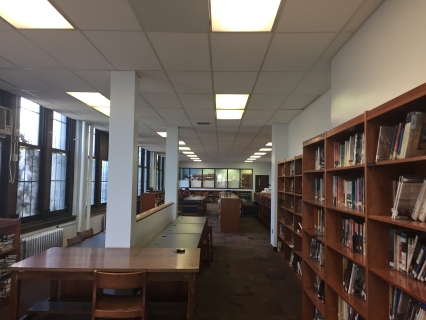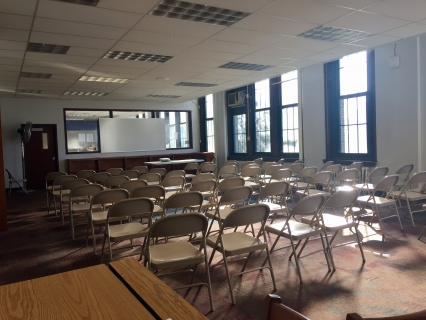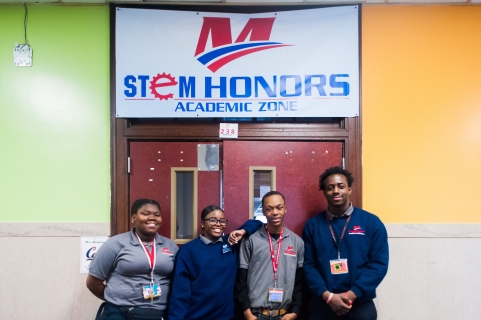 The Description
We are a group of passionate educators at Simon Gratz Mastery Charter School in North Philadelphia, who are working to create a love of learning in our students.  We are seeking your support in helping us raise $50,000 in 90 days, so that we can create a multi-media library for our students in both the middle school and high school (6th-12th grades). 
It is our school's mission to be the best comprehensive, open enrollment high school at closing the opportunity gap by achieving academic and social growth with all students, so that they are post-secondary ready.  In order to achieve this, we must create a space where our students can access top resources, books, and technology.
Currently, our school does not have a functioning library to support our students' academic and social growth.  At Gratz, our students generally enter our school reading significantly below grade level expectations.  Research shows that more access to books will result in more reading, which then leads to better literacy development and later success in life.  Additionally, the Library Research Center reported in their study that there is a direct correlation between school libraries and student achievement.  One study highlighted that "reading scores increase with the improvements in library media programs." In an effort to close the literacy gap in our community, we want to provide our students with rigorous, relevant, and interesting leveled books.
Additionally, the multi-media library will also provide access to much needed technology (computers and tablets) and an environment to support both classroom projects and individual student studies. This environment will help prepare our students for post-secondary programs, where library use is paramount to success.  It will also support the development of technology skills needed for success in a technology-driven world.
This multi-media Gratz community library will feature the following spaces:
The Resource Center: Catologed books and articles, resources for Voter Registration, Employment Searches, GED programs 
Tutoring Center/Lecture Hall
Technology Lab  
These funds will be used to buy:
Multiple genre books (grade levels 3-12) to support literacy development for all learners
Digital Downloads of books
Class sets of tablets
Desktop computers
Audiobook Recordings
Scholarly Journal Licenses
Installed programs: Encyclopedias and Approved Content Programs
Furniture and shelving
Any donation amount is appreciated, but donors may also choose to provide the following monetary amounts as a sponsorship:

All donors will receive a handwritten letter from a Simon Gratz student and invitation to our grand opening celebration!
We thank you for your support, and our students do too!
Back Up Plan
Any little bit helps! If we do not meet our goal, we will purchase as many resources as possible with the funds that are collected.
No Updates
About the Creator

Hello! We are a group of passionate educators in North Philadelphia, who want to instill a love of learning in our students through access to top technology, books, and opportunities!
Investments (43)
$500
Ruth I Birchett
3 years ago
$21
Bobby Dishell
3 years ago
$26
barbara schrankel
3 years ago
$50
Tara Yunkunis
3 years ago
$515
JacQueline Palmer
3 years ago
$52
Beth & Brad Bussiere-Nichols
3 years ago
$50
Beth & Brad Bussiere-Nichols
3 years ago
$40
Lindsay AMODIO
3 years ago
$20
Michael Hopper
3 years ago
$103
Alizabeth Olhasso
3 years ago
$21
Kathleen Goetchius
3 years ago
$52
Michael Martin
3 years ago
$100
Michelle Petryszyn
3 years ago
$26
Katie A Prilutski
3 years ago
$103
Dwight E Stone
3 years ago
$10
Bernadette Resch
3 years ago
$21
Brett Bagrosky
3 years ago
$103
Rebecca McWilliams
3 years ago
$21
Natasha Burton
3 years ago
$103
Rosanne & Guy Berube
3 years ago
$20
Eden Tanenbaum
3 years ago
$515
Phillip Smith
3 years ago
$52
Marian L Shatto
3 years ago
$52
Mary Lou Jackson
3 years ago
$20
Mary ann Harsch
3 years ago
$20
Samantha DiPompeo
3 years ago
$20
Shoshi Goldfus
3 years ago