Flexible Seating

Verified Non-Profit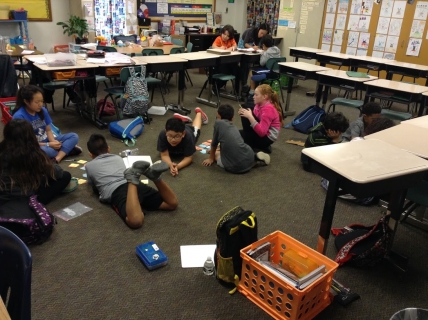 The Description
We are transitioning into Flexible Seating! I was recently part of a book study with some of my colleagues (we read Kids Deserve It - awesome book!) and I was inspired to try something new! Flexible seating is something I had heard of but didn't know much about. So I started researching and the more I read, the more I fell in love with the idea. I could just picture it in my head and knew my kids would benefit from flexible seating.  (Especially this year - they're wigglers!)
I decided to start the process by just rearranging the desks, leaving more floor space, and allowing my kids to pick their seats. But I soon realized that we needed more structure and more of variety of seats! With the funds raised, we would love to purchase more seating options. 
After researching all the different options, I came up with our wish list:
SitSpots (25) - $2 each
Yoga Mats (5) - $5 each
Fitness Ball (5) - $5 each
Wobble Cushions (5) - $16 each
Clipboards (Set of 30) - $30
Stools (Set of 5) - $40
Wobble Chairs (5) - $70 each
Anything donated will be greatly appreciated! Even if it's only $2, that's one spot!
Back Up Plan
If we do not meet our goal, I will use the funds raised to purchase as many seating options as possible. Even if we only raise enough for one set of seats, we'll make it work! That would give my kids one more seating option!
Fundraiser Updates (4)
Stools are in!
May 26, 2017
Hi everyone!
Unfortunately, we did not meet our goal :( But, we were able to raise $168! With the money raised, I decided to purchase three red, Active Learning stools.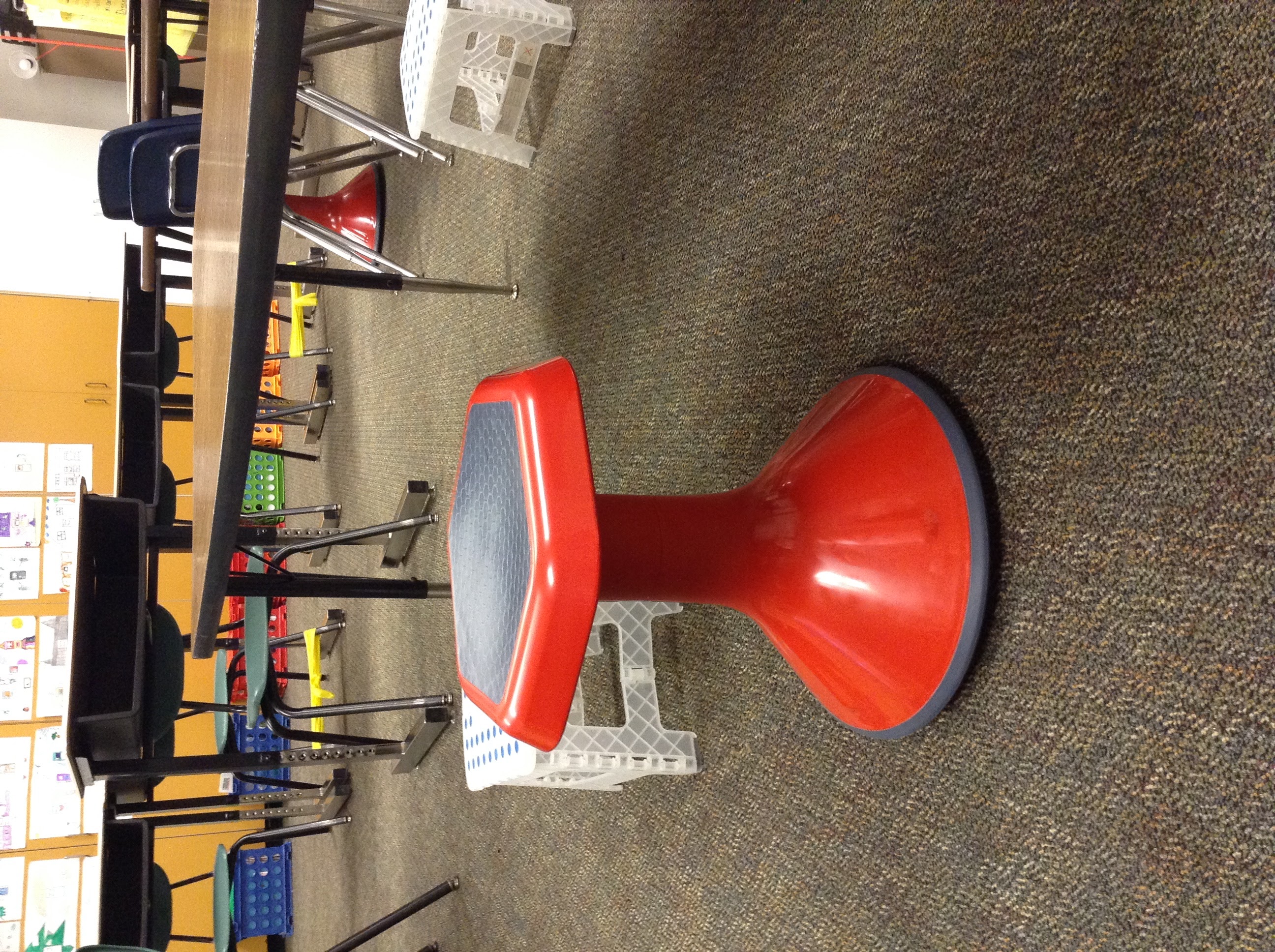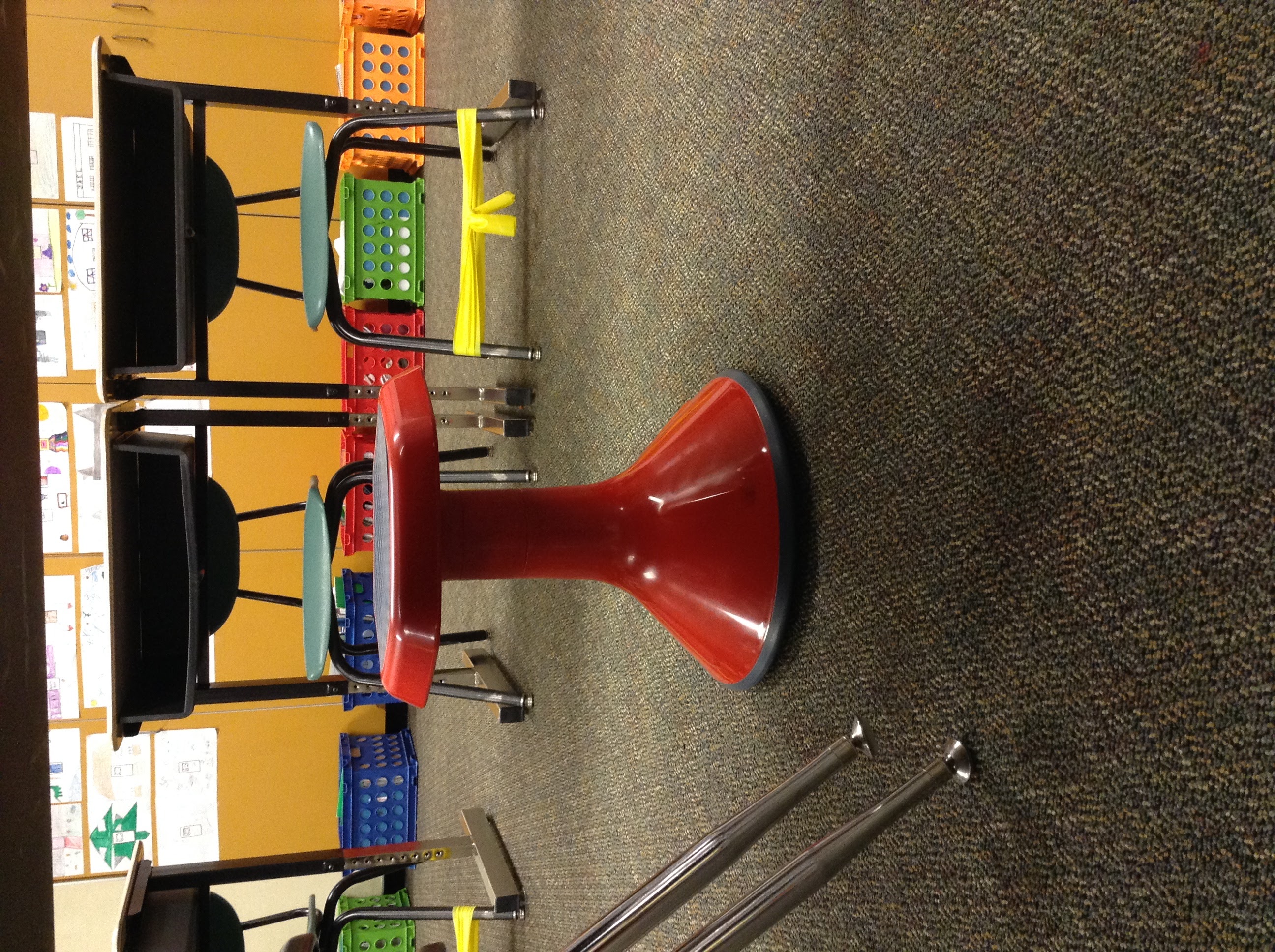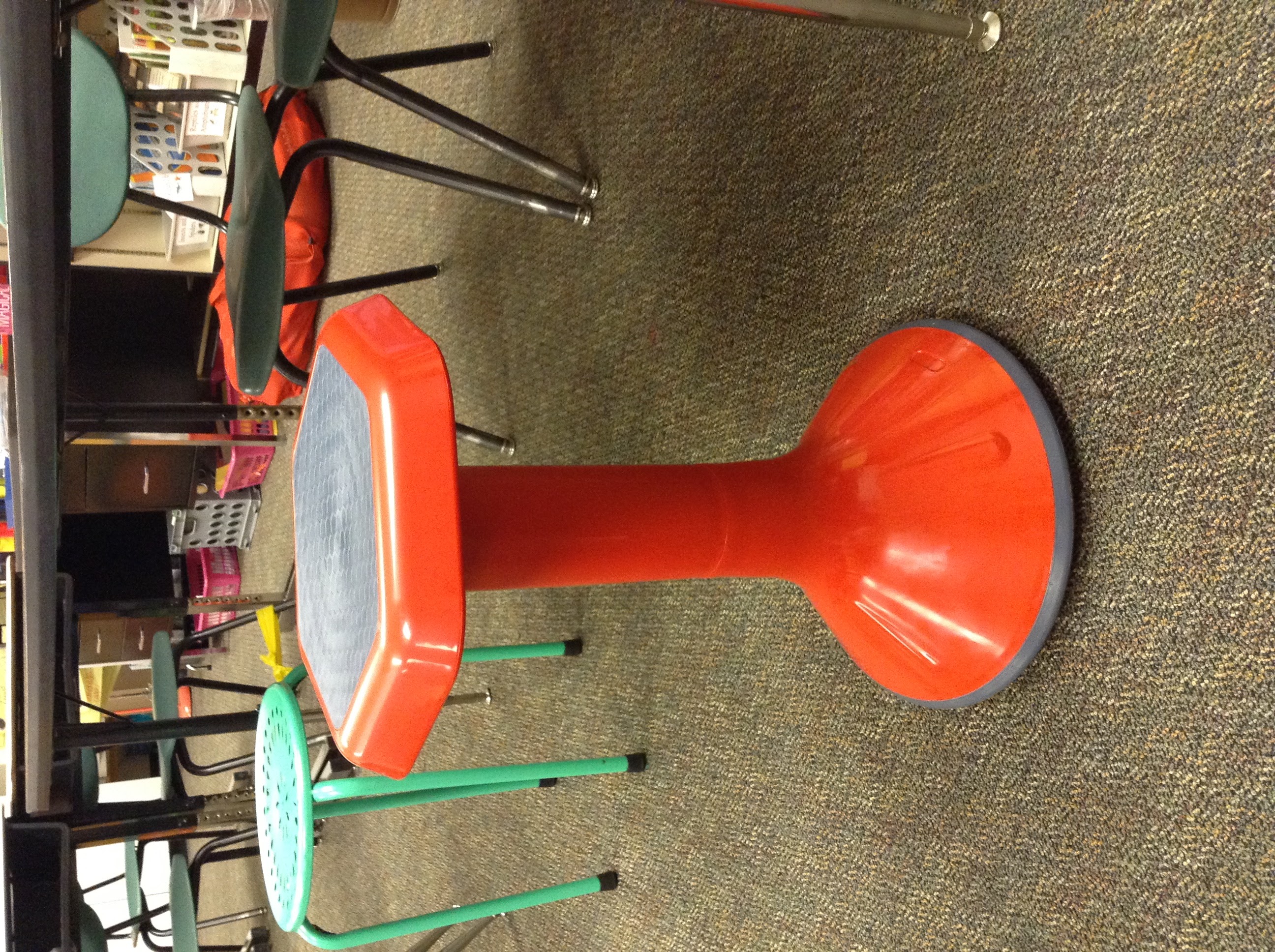 They wobble, which is perfect for my kids because they like to lean back and forth in the chairs and stools we had already. I purchased two 15" in. stools for my lower tables and one 20" in. stool for my higher table.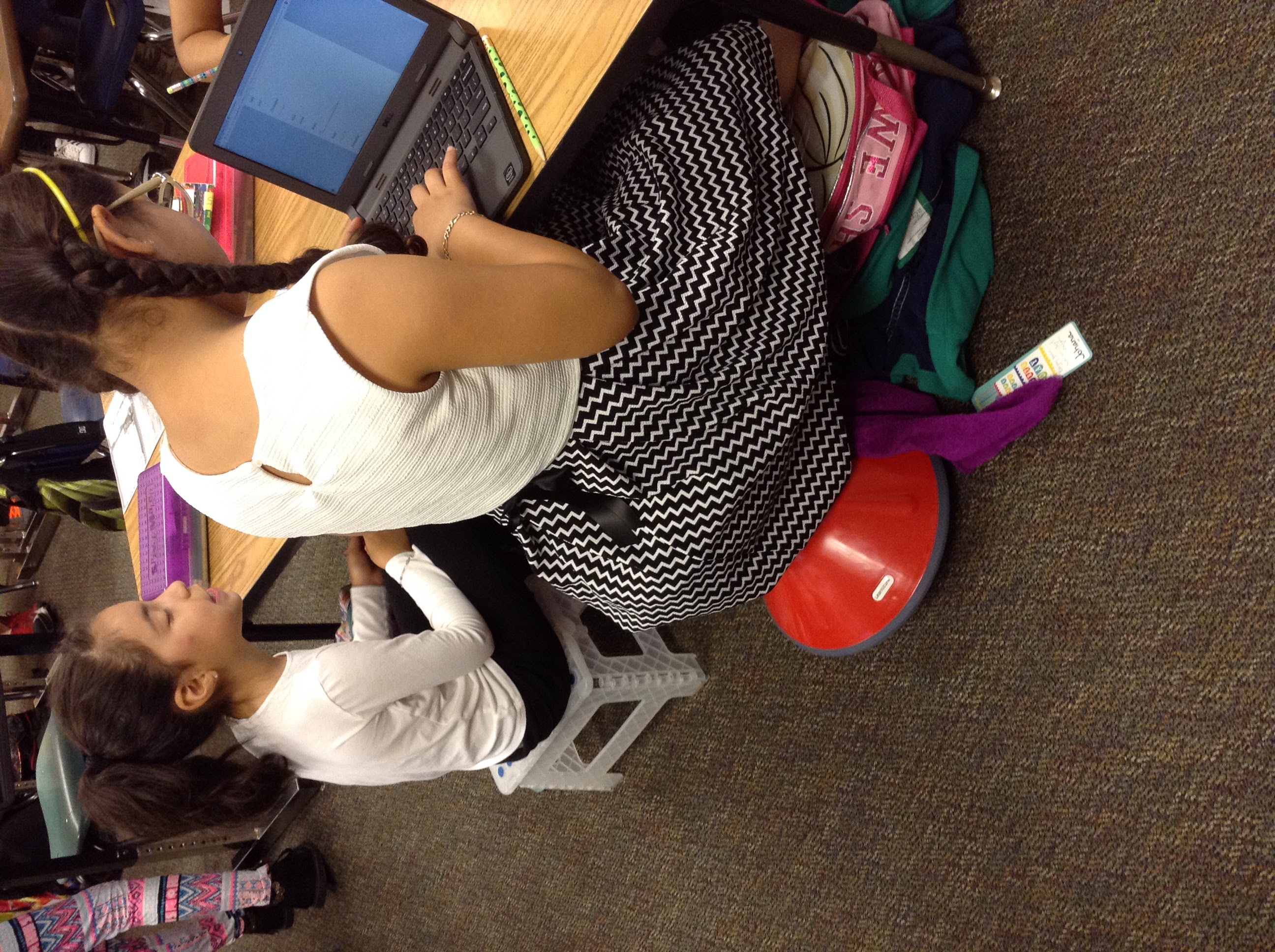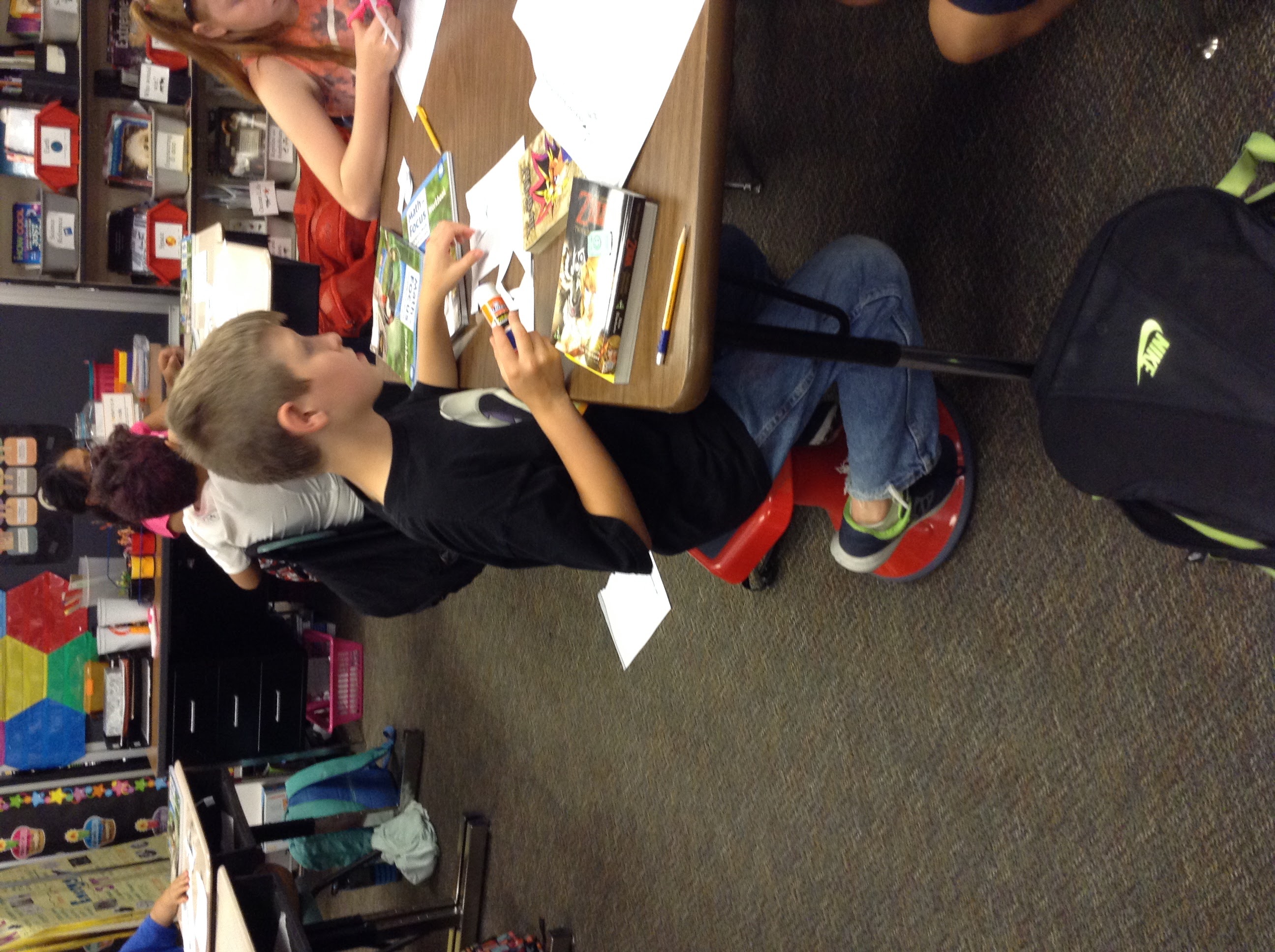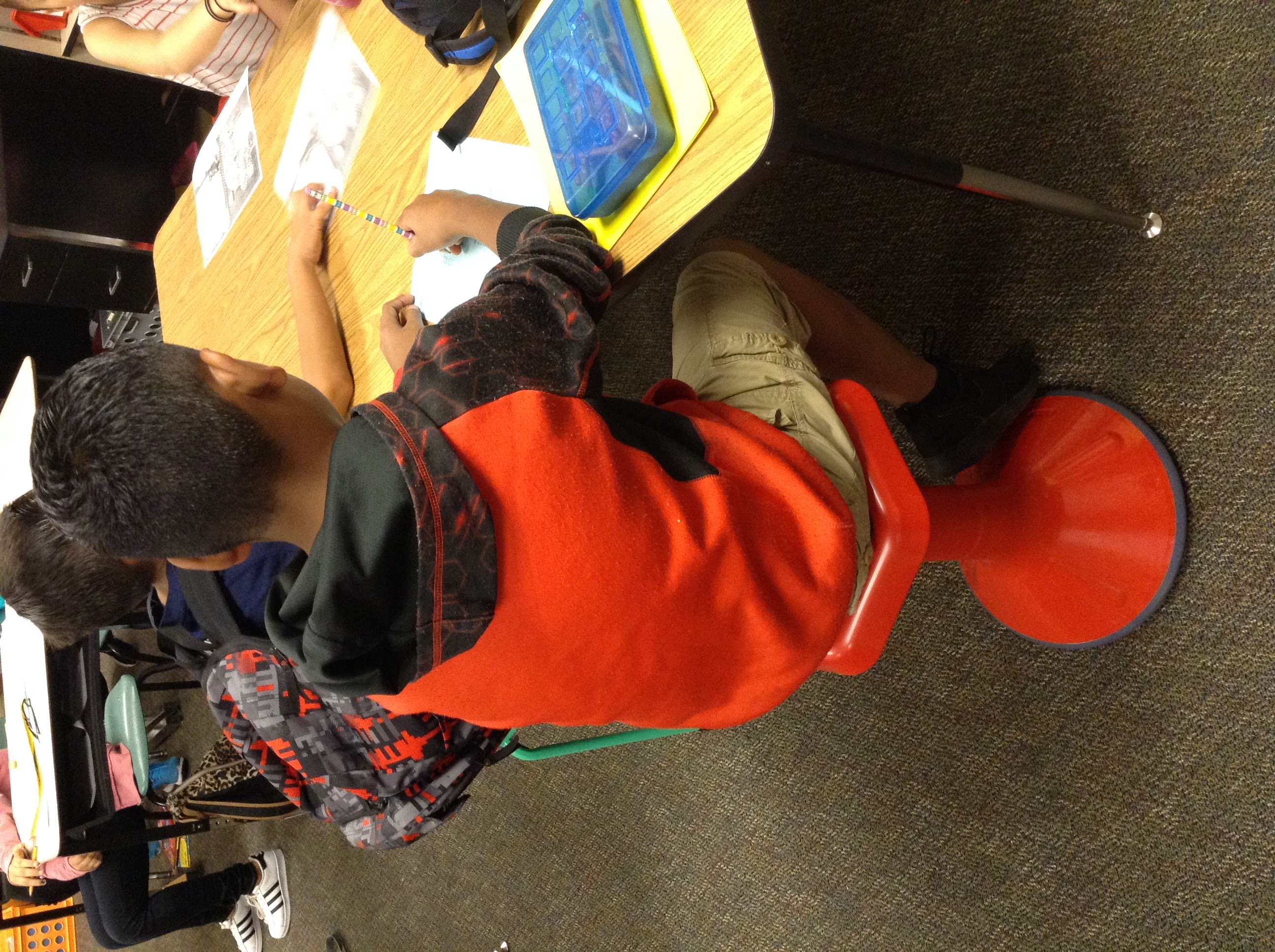 So far, the kids LOVE them! One of my boys begged me to take one home with him! I think I will purchase a couple more in the future :)
Thank you so much for your support! We are so very grateful!
Ms. Lara and her 4th Grade Students
P.S. I apologize for the pictures being sideways. They were right-side up on my computer but uploaded sideways and there was no way to turn them around.
One Week Left!
April 16, 2017
Thank you to everyone who has donated and/or shared our page! We are so grateful for you :)
But I need your help once more. We have ONE week left!! Please, share our project with your friends and family!
Thank you,
Ms. Lara and her 4th Grade Students
Winnings and Another Opportunity!
March 29, 2017
Hi everyone!
Thank you all for sharing our project! We earned enough raffles to win one of the partner packages! We won a one-year subscription for Ideaphora! It's a program that allows students to create concept maps :) We are so excited to try it out!
I'm asking for more of your help! For the next 3 days, PledgeCents is covering all credit card fees for every investment made to Flexible Seating! This is only for 3 days - starting now until 11:59pm CST Friday (3/31).
This means we get to keep more money because PledgeCents will cover the CC fee!
Please keep sharing our project! We still have a ways to go :) If you can donate, please consider investing in our classroom!
Thank you,
Ms. Lara and her 4th Grade Students
Contest Opportunity - #PCSpringFling
March 22, 2017
Thank you to everyone who has contributed already!
PledgeCents is launching a contest for 1 week -
#PCSpringFling!
All live fundraising pages on PledgeCents are eligible to win extra prizes! They include a new 3D printer; gift cards, and some amazing partner giveaways. For instance, Nearpod is raffling free subscriptions, some swag, and their VR headsets! All we need is 100 raffle entries to be eligible.
All live fundraising pages will earn raffle entries based on their activity for the following:
Teacher referrals - Teacher friends, if you sign up using my code: glara216, we get 25 entries!
Facebook - Every Facebook share gives us 5 entries!
Money raised - For every $1 raised, we get 2 entries!
So please share our page with your friends!
The contest ends

this Sunday, March 26th,

at

11:59pm CST
.
Thank you,
Ms. Lara and her 4th Grade Students
About the Creator
I have wanted to be a teacher since I was in 5th grade. To be in this position is a dream come true! Though there are difficult moments of confusion and so much I still need to learn, I absolutely love what I am doing! I know this is where God needs me to be; I marvel at all the small miracles He has given! I am so in love with my students and watching them learn and mature makes my heart smile.

"Tell me and I forget; teach me and I remember; involve me and I learn."
Investments (10)
$21
Deborah Chancellor
5 years ago
$10
Lindsay Chancellor
5 years ago
$31
Janet Pantaleon
5 years ago
$15
Sylvia Varela
5 years ago
$20
Jessica Medina
5 years ago
$20
Jennifer Roth
5 years ago