¡Pickett a Puerto Rico! Immersion and Service Trip

Verified Non-Profit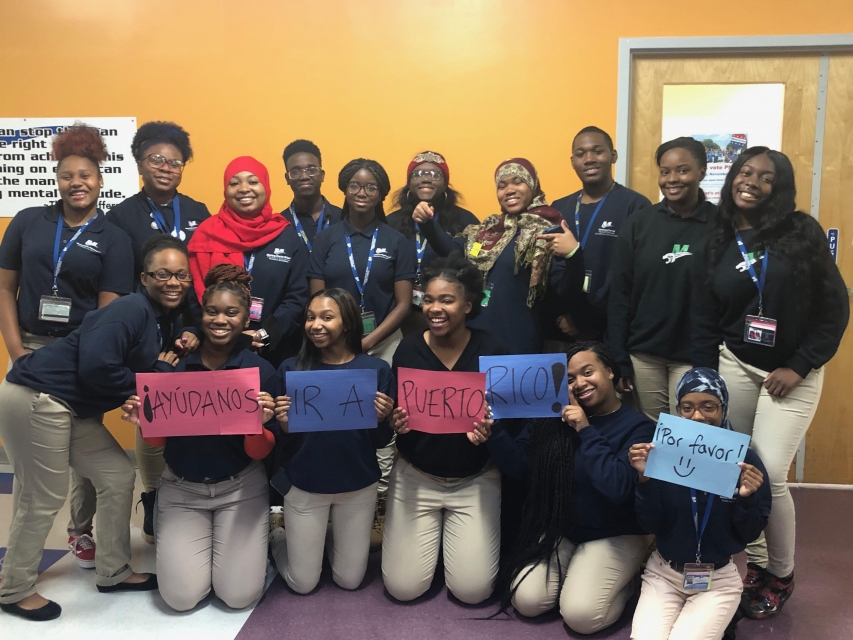 The Description
With these funds 20 exemplary high-school students in Philadelphia will participate in a five-day cultural, language-immersion, and community service trip to San Juan, Puerto Rico.  On this trip, students will spend time on the island of Vieques working with community leaders and members to distribute relief boxes to families still recovering from the devastating effects of Hurricane Maria. 
The goals of this trip center on bringing the language-learning process alive in a way that broadens student horizons and prepares them to be thoughtful global-citizens in this increasingly interconnected world.
On this 5 day trip in April students will:
Take a guided walking tour of Old San Juan
Visit the historic Castillo San Felipe del Morro
Explore El Yunque National Forest
Enjoy a thrilling Zip-Line adventure above the canopies of Toro Verde
Board a ferry to Vieques to meet with local community leaders and participate in community service projects that aid in the Hurricane Maria rebuilding efforts
Take a cooking class to learn about and enjoy Puerto Rican culinary traditions 
Practice their Spanish skills to form meaningful connections in an immersive environment!
Logistics and Financing:
The total cost of the trip is $32,000!!! This includes airfare, lodging in San Juan, ground transportation, local guides, breakfast and dinner, and excursions.  We need your help!
Each student is responsible for paying $400 of their own money to participate on this trip.  This is a HUGE ask of our students and they are working so hard to earn these funds.   In addition, each student has committed to participating in the various fundraisers that we are doing at our school and in the Philadelphia community between now and April. 
The trip takes place during the students' Spring Break.
Leading up to the trip, we will be preparing Hurricane Maria relief boxes to deliver once in Puerto Rico
We are partnered with Better World Tours, an incredible organization dedicated to creating unique and immersive journeys that inspire travelers to connect with and care about the world.  Better World Tours believes that as a company they have a responsibility to not only its travelers, but also to the countries and communities in which they work.  A portion of their profits is donated to the communities to which travelers are visiting.  (Interested in Better World Tours?  Read more here!  https://www.betterworldtours.com/meetthefounder)
THE BOTTOM LINE:
We cannot do this without your support!
Last year, we raised over $7,000 through this page and as a result we took 15 seniors on a life-changing trip to Mexico during their Spring Break. 
I am SO excited to be given the opportunity to plan and execute another cultural and service learning trip for my students this year, and I humbly ask for any support that you can give!
Back Up Plan
If we do not meet our goal 100% of the funds donated will still be used to offset the cost of this valuable educational experience.
My students and I are committed to making this trip a reality, and we will work tirelessly with community partners to raise the additional funds needs. 
No Updates
About the Creator

I am a high-school Spanish teacher in Philadelphia who passionately believes that every student in this country has the right to a high-quality education.
Investments (18)
$50
Lashana fuller
1 year ago
$200
Carol R. Martin
2 years ago
$10
Theresa McClain
2 years ago
$25
Alison Marshall
2 years ago
$100
Veronica Keefer-Germani
2 years ago
$20
Steve Cromity Jr.
2 years ago
$50
Melinda Johnson
2 years ago
$10
Shoshi Goldfus
2 years ago