Sponsoring a Future in STEM

Verified Non-Profit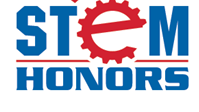 The Description
Three of our Honors STEM Students have been accepted into the prestigious Nova EDGE summer engineering program at Villanova University. This program will allow them to spend a week on campus learning from college engineering professors, fostering a deeper understanding of STEM, and building relationships with students from all over the country. The cost for this program is $375 per student. All three of the students participating will need financial assistance in order to be able to attend the program, and we are raising funds to make sure they are not denied this amazing opportunity due to financial barriers outside their control. 
Back Up Plan
If we do not reach our goal we will work with students on alternative fundraising methods to try and locally boost their fund-raised amount.
Fundraiser Updates (2)
THANK YOU!
March 13, 2018
Thanks to a combination of your contributions and some offline fundraising we have hit our target amount and our students will be able to submit payment to Villanova for their summer program! This wouldn't have been possible without your support, so from myself and my students THANK YOU! Look for another update to come this summer as the students share about their experience at Villanova for everyone who shared and contributed.
Thanks again,
-Ms. Dewey
Almost Halfway There!
February 28, 2018
Thank you SO MUCH for everyone who has already contributed- we are almost halfway to our goal and all three students are so excited. Please continue to share this in your networks so we can reach the goal and submit funding for our students!
You rock,
-Isobel
About the Creator
Science and Engineering teacher in Philadelphia committed to stem education and a nerdtastic time for all.
Investments (15)
$25
Colin Campbell-Bussiere
2 years ago
$50
nagulan nesiah
2 years ago
$50
Seth DiLorenzo
2 years ago
$20
Emily Carlson
2 years ago
$100
Natalie Lucas
3 years ago
$50
Katie A Prilutski
3 years ago