Launching Latina Leaders Service Trip

Verified Non-Profit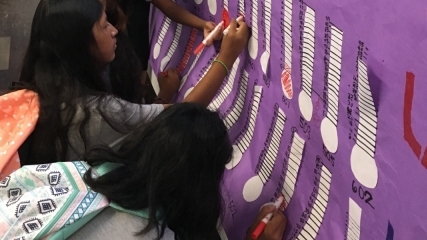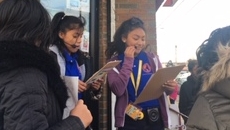 The Description
With these funds Thomas Elementary will be able to send students who are part of Launching Latina Leaders on a service trip to Puerto Rico this summer. Mastery Charter Thomas Elementary is a Title 1 school servicing low income students living in Philadelphia, PA. Launching Latina Leaders is a group dedicated to empowering young Latina students by building a positive cultural identity and developing character through service to Latino communities. After Hurricane Maria in 2017, the students of Launching Latina Leaders decided to give back to the Island of Puerto Rico and embarked on a mission to rebuild a community devastated by natural disaster. Some of the projects they completed included supply drives right after the hurricane, fundraising money for service organizations,and book drives to rebuild libraries in schools impacted by the hurricane. Mastery Charter Thomas Elementary is looking to send these dedicated leaders to Puerto Rico as part of a service trip to rebuild homes impacted by the hurricane in Vega Baja. This fundraiser will provide us with the funding for airfare, lodging, service coordination and cultural exchange activities in Puerto Rico. We would like to sincerely thank you in advance for your generosity and support of these young women.
Back Up Plan
If we do not reach our goal we will either ask the Mastery Charter Foundation to support with raising the difference, fund raise with a community Cook Book or use the funds raised to make a donation to Habitat for Humanity International in Puerto Rico.
No Updates
About the Creator

Director of ESL Programming at Mastery Charter Thomas Elementary School in Philadelphia, PA.
Investments (5)
$50
Iris Williams
2 years ago