Legos for Learning

Verified Non-Profit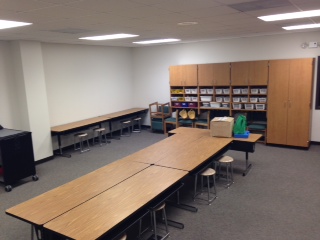 The Description
With these funds I will purchase Lego Education building sets:
-StoryStarter Classroom Pack $237.95 StoryStarter
-WeDo Combo Construction Set $217.95 WeDo
With the StoryStarter classroom pack students will strengthen their English Language Arts skills like speaking and listening, writing, reading, and language. They will encourage students who learn best with a hands-on approach, in a way that is not normally available in a Language Arts setting, by building parts of the story with Lego pieces.
With the WeDo Construction set students will be introduced to simple robotics, and in doing so, strengthen their understanding of Force, Motion, and Electricity.
65% of our students come from low income households and recieve free lunch. These students deserve every opportunity their peers receive and we can provide the resources to do so at school. They love Legos and these Legos will help them love learning even more.
Back Up Plan
If I do not meet my goal I will purchase smaller sets of the StoryStarter or WeDo Construction sets or use the funds to purchase other Lego sets at Thrift stores or online.
No Updates
About the Creator
I am a librarian in a K-5 elementary school. Our school is a Title I school, more than 60% of our students have a low-socioeconomic status. Students at our school are lovers of reading and the library is one of their favorite places.
Investments (0)
This Fundraiser Has Ended