Flexible Seating in our JAG-K Classroom at THS

by Melissa Reed, Turner High School verified non-profit
| | |
| --- | --- |
| Launched | Sep 07, 2017 |
| Ends | Nov 04, 2017 |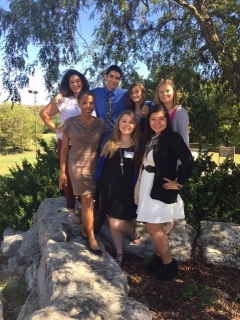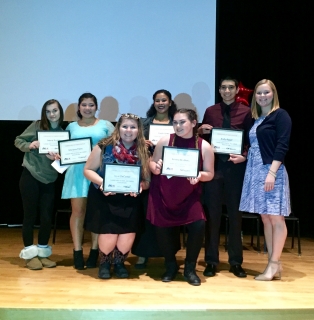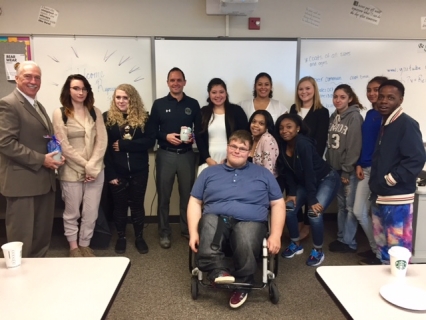 | | |
| --- | --- |
| Launched | Sep 07, 2017 |
| Ends | Nov 04, 2017 |
$15
With these funds I will purchase flexible or alternative seating for our Jobs for America's Graduates-Kansas Classroom.  The five goals of the JAG-K program are career development, civic awareness, leadership development, social awareness and community service. We accomplish these goals through classroom activities, experiential and educational field trips, guest speakers and in and out of school community service projects. JAG-K is a non-traditional class but is currently meeting in a traditional classroom. We would like to have alternative seating options for students to be more comfortable and therefore more focused while in the room. We would like to have bag chairs, bungee chairs, cushions, rugs, clipboards, lap desks, lamps and other lighting options to create a peaceful environment. These students sit in hard, non-ergonomic desks all day and could really benefit from a soft, comfortable seat for at least 50 minutes of the day.
If we do not meet our goal...
If we do not reach our goal I will purchase as many alternative seating and lighting items as I can with however much we raise.
Melissa Reed
JAG-K Specialist, Turner High School
11th & 12th grade Job's for America's Graduates-Kansas (JAG-K) Career Specialist @ Turner High School in Kansas City, KS

Kansas City, Kansas
Turner High School, founded in 1916, is located in southern Wyandotte County within the city of Kansas City, Kansas. With approximately 1,100 students in grades 9-12 Turner High School competes in the Kansas State High School Activities Associations (KSHSAA) Class 5A and are known state-wide as the Turner Golden Bears. Turner High School offers many academic and athletic co-curricular and extra-curricular opportunities for student involvement such as: Band, Choir, Forensics, Debate, National Honor Society, KAYS, Drama, as well as fourteen varsity and sub-varsity sports including Volleyball, Cheerleading, Drill Team, Football, Basketball, Baseball, Softball, Cross Country, Swimming, Wrestling, and Bowling, Soccer, Golf, and Track and Field. Turner High School has a rich tradition of diversity and solid academic excellence.

Combining the community strengths with a highly qualified staff, we will implement a rigorous curriculum which includes technological competency, critical thinking, cultural awareness, and the acceptance of others while using instructional strategies that foster creativity and collaboration.

Jonathan Lopez

Lindsay Grogan