Tech-Facilitated Music Instruction

Verified Non-Profit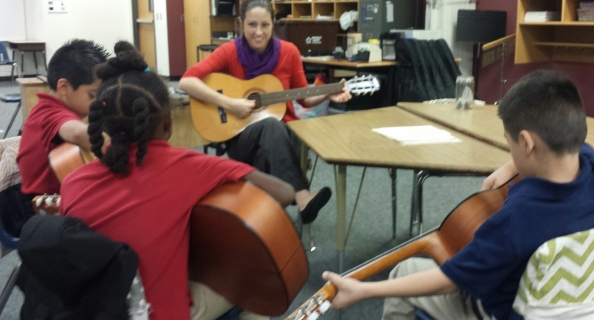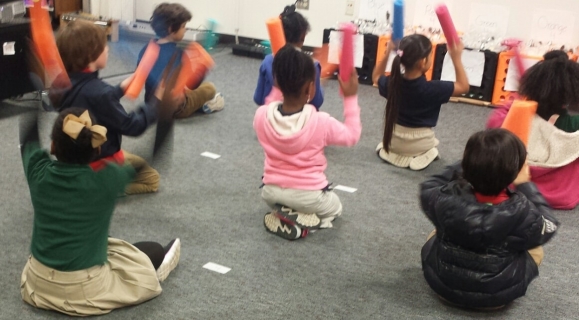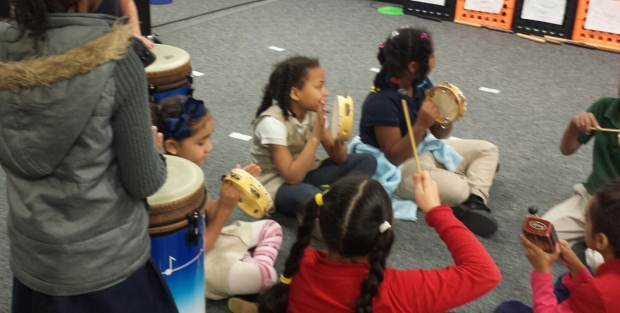 The Description
My elementary music students love creating and performing, but it takes a background in note reading and ear training to study an instrument.  Because of the high mobility rate at my school, children come to my class with varying levels of musical abilities.  As a result, I utilize work stations in my classroom where I can give each student attention and address their individual needs.  Seven Fire Tablets at $99.99 per unit would go a long way toward helping me do that.  I'm requesting the "Kids Edition" tablet for the increased durability and parental controls.  These will pass through the little hands of hundreds of students a week, and I need to be able to easily manage what they can access.  I am asking for seven tablets specifically because for students to have enough time to rotate through each work station in the course of a lesson, they must be divided in to groups of 6 or 7.
I am fortunate that the textbook my district has adopted comes with a subscription to a corresponding interactive website, but without classroom technology my students are missing out on this valuable resource to further their music education.  The games on the website focus on one state music standard at a time and give the kind of immediate feedback which only a computer can offer.  There are other websites and many apps which would reinforce or supplement my lessons on piano, guitar chords, recorder flutes, or composition.  Data collected from these sessions will guide my lesson planning to ensure I am meeting the needs of the class.  Using tablets in this way will free me up to devote more attention to individualized instruction of instrument performance.
Most American adults regret not learning to play a musical instrument.  It is so important for me to provide a solid foundation at the elementary level so that my students will have the passion and musical knowledge to take advantage of one of the many performance opportunities afforded to them in middle school and beyond.
Back Up Plan
If I do not meet my goal I will purchase as many of the Fire Tablets as I can with what is raised, and recorder flutes with whatever is left over since that is an essential supply for elementary general music of which we could always use more.
Fundraiser Updates (1)
Check's in the mail!
February 10, 2017
I was so excited to hear that the check is in the mail! As soon as the district adds the funds to my class account, I'll be ordering the tablets. Thanks again for the donations!
I can't wait!
About the Creator

I teach music to every student at my elementary school in grades K through 5. My students love creating and performing music and dances, and that is what inspires me to try my best to provide them with the skills and tools they need to do so.
Investments (6)
$50
Michael Stewart
5 years ago
$20
Michael Miceli
5 years ago
$30
Richard Lorenc
5 years ago
$50
Stephen Caldarera
5 years ago