Nicaragua: Cultural Immersion and Service

Verified Non-Profit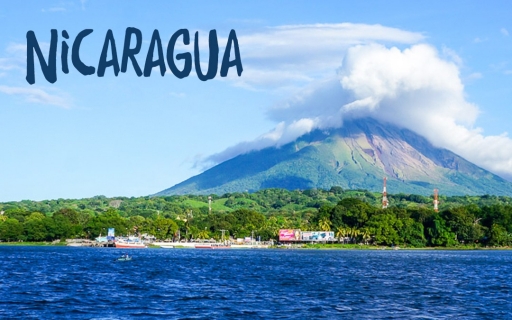 The Description
Our goal is to provide 15 exemplary, low-income, 12th grade students with an educational program in Nicaragua. This program will have three different focus areas: cultural and language immersion, sustainable ecological tours, and service learning.
The majority of the students participating in this trip have not been outside of the Mid-Atlantic region, let alone the country, and this experience would be life changing for all students involved.
 We hope to have a program that allows students to: 
Explore international destinations to gain awareness of global perspectives and connections. 
Promote international understanding, respect for different cultures, language learning and global citizenship.
Align with school curricula to bring subjects, people, places and events to life.
Provide global settings to sharpen key 21st century skills—critical thinking, problem solving, communication, collaboration and global competence.
Develop interpersonal and leadership skills necessary to navigate new experiences with confidence and adaptability.
Our plan:
We have created a partnership with Green Pathways an organization focused on sustainable tours in Nicaragua. 
The program is taking place during Spring Break, April 8th-15th, 2017.
The program will cost around $1700 dollars per student, including the cost of the passport, airfare, in-country lodging, transportation, local guides, food, transportation, and activities/adventures. Students are responsible for covering $500 dollars of the program cost. The rest of the money will be covered by fundraising, scholarships and grants. Students are willing to do whatever it takes to raise the money necessary, and have already planned a number of fundraisers to begin covering the various costs.
We have acquired money from the Ellis Trust, which will give 3 female students $1,500 to apply to the cost of their trip.
We have the full and complete support of the school, and they are willing to support any and all endeavors necessary to provide such an amazing experience to the students of Mastery Pickett.
Back Up Plan
We will not be able to run this life-changing experience without help from generous donors like you.  Regardless, we are working extensively with community partners to receive small grants and scholarships for our participants.
Fundraiser Updates (1)
THANK YOU!!!!!
February 13, 2017
Hi everyone!
We truly cannot thank you enough for all of your donations! We are on our way to making this trip a reality, and we truly could not be more thrilled to be able to provide this experience to our students!
Our students are extremely appreciative, and they will be sending out thank you notes this week! If you could send your address samantha.sloan@masterycharter.org, that would be amazing!
Thank you again for your willingness to provide this amazing group with an incredible opportunity. We can't thank you enough!
-Mastery Charter Spanish Club
About the Creator

I have been an active member of Teach for America, and I have spent the last year and a half immersed in the movement to solve education inequity in this country and provide all students with a quality education. I was fortunate enough to be selected from a nationwide talent applicant pool to join a teacher corps comprised of leaders who commit a minimum of two years to teach in high need public schools.

I firmly believe that education exists to create global citizens who are prepared to take on the challenges of the 21st century world. For that reason, I am hoping to further this mission by providing my students with a culture/service trip outside of the United States.
Investments (33)
$50
gloria murphy
4 years ago
$40
Claire Sather
4 years ago
$50
Amanda Hershberger
4 years ago
$5
Andrew Phoebe
4 years ago
$52
Indika Ekanayake
4 years ago
$10
Maanika Keesara
4 years ago
$26
Cassandra Buchta
4 years ago
$103
Jayme Abrahamsen
4 years ago
$25
Gautam Badgujar
4 years ago
$50
Russell Quiñones
4 years ago
$100
Katie Schottland
4 years ago
$180
Samantha Sloan
4 years ago