Girl's Wrestling State Placer Sign

Verified Non-Profit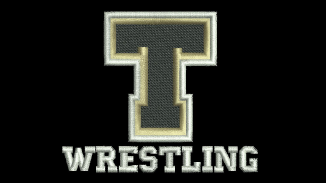 The Description
With these funds I will pay for the Turner Goldenbears Girl's Wrestling Team to have a State Placer Sign.
In the fall 2019, KSHSAA approved Girl's Wrestling as a sanctioned sport and held the inaugural Girl's State Wrestling Championships in 2020. Not only did we see in increase in Girl's Wrestling participation in our district, we had our FIRST EVER Girl's State Qualifier. After qualifying for State, Arianna Ortiz made it her goal to place at state the next year! After an enormous amount of dedication and hard work, she accomplished that goal this past season by placing 4th! Arianna Ortiz is Turner High School's FIRST EVER Girl's State Placer! Since Arianna achieved her goal, I feel that it is only right to give her the same recognition as any other state placer in our program by putting her name on our wall. However, due the magnitude of the achievement I feel that it is only right for the Girl's team to have their own board. Not only should the Girl's get their OWN board but the board should be the exact replica of the Boy's State Placing Board. The girl's put in the same effort and dedication as the boys. 
Please help me give Arianna the recognition she deserves and allow her to be the FIRST name on the Turner High School Girl's State Placer Board!
Back Up Plan
If we do not reach our goal, We will continue to fundraise through various fundraising activities. 
No Updates
About the Creator

-Educator for Turner Middle School
- Head Wrestling Coach at Turner High
Investments (22)
$30
Lauren Aiello
2 months ago
$100
Shannon Beane
2 months ago
$50
Jason Sutton
2 months ago
$20
Jimmy Thompson
2 months ago
$25
Rachel Blohm
2 months ago
$100
Bridget and John Frayer
2 months ago
$20
Ashton Cooper
2 months ago
$25
Jennifer Orlowski
2 months ago
$100
Robinson's Robinson's
2 months ago
$50
Chelsea Hansen
2 months ago
$100
Jessica Thompson
2 months ago
$100
Linda Jensen
2 months ago
$100
Michael Haney
2 months ago