21st Century Learners

Verified Non-Profit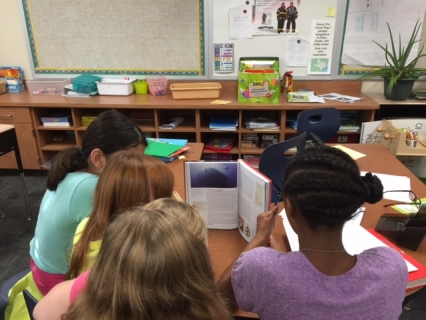 The Description
With these funds I will...purchase 5 Acer C720-2103 Chromebooks for my students.
I teach in a low income, Title 1 school, where many of the students are Hispanic and qualify for free or reduced lunch. Most of them have no access to computers at home, and depend on school to provide this vital tool which helps develop critical research skills. I teach many curious and capable students who do not have the resources to achieve their full academic potential, so I would like to provide them with the opportunity to expand their learning and their knowledge.
Today's students must have technology skills for research and student based projects, and must be taught effective use of technology to compete in a highly competitive environment. They need access to the Internet to develop skills necessary for higher education, and to have full engagement in meaningful learning experiences. My goal as a teacher is to enable my students to strive for academic excellence and to experience success as they leave elementary school and prepare for the rigors of life beyond these walls. Student centered learning is a must for any classroom. My students will benefit from having laptops and access to the internet as a means to visit the "real world", a place impossible for them to visit otherwise. They will be able to research, think critically, and advance in all academic areas. They will also develop team interaction while they research in groups and participate in projects.
The goal of any educator is to prepare their students for life beyond the classroom. Critical thinking skills, group interactions, teamwork, and problem based learning will enable my students to be the life long learners they long to be. 
https://www.amazon.com/Acer-C720-2103-Chromebook-11-6-Inch-2GB/dp/B00GZB8D0M
Back Up Plan
If I do not meet my goal I will purchase...as many Acer C720-2103 Chromebooks I can afford with the funds
No Updates
About the Creator
I work at a low income school with predominately Hispanic bilingual students. I would like to put tools in the hands of my students that would help them experience academic success.
Investments (0)
This Fundraiser Has Ended