Technology for TCE 4th Graders

Verified Non-Profit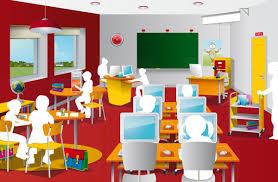 The Description
With these funds Ms. Kibbee and Ms. Evetts will purchase 11 Chromebooks to create highly engaging learning opportunities for all 4th grade Language Arts and Social Studies students at Terrace Elementary.  
We are trying to prepare our students for success in a technologically advanced world.  Our plan is to use efficient tools to maximize the learning experience for each student. Our diverse classroom is made up of on level learners, above level learners, and below grade level learners.  This project benefits all of our students.  
We envision a balanced classroom comprised of independent research and exploration, collaboration among peer groups, and opportunities to master essential skills. While our plan will be achieved through a variety of learning modes, we currently lack the resources needed to make the technology portion of our plan a reality.
What do our students have now? Our classrooms each have 1 Chromebook, 2 working IPad minis, and 2 older IPads. (Older Netbooks exist, but are rarely used due to sluggishness and many other issues.) 
What do we want for our students? In a perfect world, each student would have their own Chromebook.  Many students in the United States have this. Our students deserve equal educational opportunities.  
What do we need for our students? We need at least 5-6 Chromebooks per classroom. This will allow 1/3 of the students to be working on their own individual learning plan or to be collaborating with other students through the use of modern technology.
Why did we choose Chromebooks? 
Less expensive machines (Less than $300 each)
Google Applications are FREE
Longer Life (unlike netbooks, won't need to be replaced in a few years)
Battery Life -13 hours
More time teaching and less time troubleshooting
Better Security
No loss of data (better data backup)
These funds will have a great positive impact on all 4th grade students at Terrace Elementary.  Modern technology will allow us to make the best use of time for students and teachers alike.  On a daily basis, students will be enhancing their technological skills. Your donation will allow our classroom to be an active participant in the Spring Branch District of Innovation.  Let's give these kids the education they deserve!
Our project will allow 80-85 students to further their learning through the use of 11 Chromebooks and the total cost will be $3,348. If we raise less than $3,348, the funds will be used to purchase as many Chromebooks as possible.  Thank you for supporting our students.
Note: Our Chromebooks should cost $3,100, but PledgeCents will be charging an additional 5% fee and 3% processing fee (if we meet our goal.)  We added that to the cost of the Chromebooks.  If we do not meet our goal, PledgeCents will charge us an 8% fee plus a 3% fee.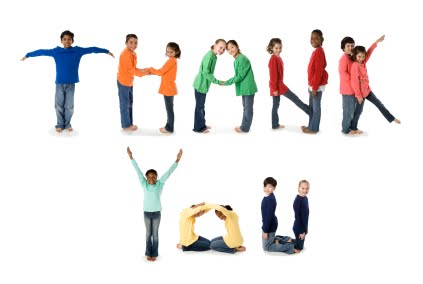 Back Up Plan
If we do not meet our goal...
If we raise less than $3,384, the funds will be used to purchase as many Chromebooks as possible. Any remaining funds will be used for compatible headphones or headphone jacks.
No Updates
About the Creator
I currently teach 4th grade Language Arts and Social Studies at Terrace Elementary School in the Spring Branch School District.
Investments (17)
$25
Janet Pantaleon
5 years ago
$26
Angela Castle
5 years ago
$10
Dorothy Bruner
5 years ago
$103
Heather Rentrop
5 years ago
$26
Jessica Miller
5 years ago
$103
Stacie Herrington
5 years ago
$26
Lillie Dudley
5 years ago
$50
Stacey Weirich
5 years ago