Mr. Foreman's First Year Fundraiser For Science!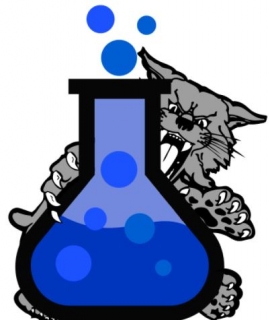 The Description
In just a few weeks, I will begin teaching Earth & Environmental Science at Garinger High School in Charlotte, North Carolina, and I need your help getting my classroom ready. All children are entitled to an excellent education, and it takes school supplies to make for a great educational experience.
Garinger High is a Title I school, meaning many of my students will be coming from low-income homes and may not be able to afford their vitally necessary school supplies. In addition to providing the necessities like paper, markers, hand sanitizer, tissues for runny noses, and desk supplies, like pencils, folders, and notebooks, I plan to use the funds garnered from this campaign to create more exciting experiments and develop lessons that will engage as many students as I can. 
My three classes of students will need all the help you can offer to make their academic successes in my classroom excel beyond expectations. So much of what you see in classrooms comes out of the pockets of teachers and any help would be appreciated in starting up my own.
Far too many students aren't given the opportunity to fall in love with science, and that's what I hope to do day by day, dollar by dollar. Every cent you give goes toward helping another student realize their passion.
Back Up Plan
Regardless of if we reach the full goal, all money raised from the campaign will help further my students' ability to succeed, thrive, and engage.
No Updates
About the Creator

I am excited to be teaching Earth & Environmental Science at Garinger High School this year. Science and education have long been important to me, and I believe that students need a passionate advocate for these subjects. We need to train and educate the next generation of problem solvers.
Investments (25)
$52
Helen Webster
10 months ago
$50
John Menges
11 months ago
$52
Patricia Simione
11 months ago
$15
Kristin Maguire
11 months ago
$52
Alexandra Simione
11 months ago
$25
Austin Donohue
11 months ago
$25
Joel Luther
11 months ago
$10
Herbert B Rosenbaum
11 months ago
$15
Jianxuan Wu
11 months ago
$25
Paula Fenger
11 months ago
$10
Virginia Reed
11 months ago
$5
Priyanka Kothari
11 months ago
$10
Simon Wu Jiang
11 months ago
$25
Laura S Christian
11 months ago
$7
Lindsay Michocki
11 months ago
$25
Samantha Castoro
11 months ago
$10
Kimberly H. Deloatch
11 months ago
$50
Sherrie Settle
11 months ago
$7
Jerry Yelton
11 months ago