Investing In Our Future Scientists

Verified Non-Profit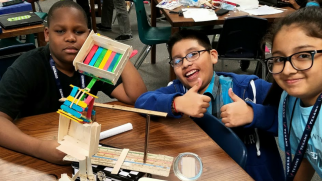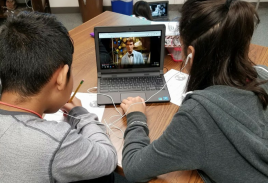 The Description
With these funds I will...purchase 16 chrome books for my classroom. I currently have 8 chrome books supplied by SBISD. My class sizes vary from 17-24 students. To be 21st century learners,where every child can complete assignments/ projects individually and digitally, I would need to have 16 more chrome books. We use technology regularly in science, and it would be so helpful if every child could work and learn on their own computer. This is an investment for our future. Incoming 6th graders come from diverse backgrounds, and many of them are not computer savvy. If each student had a computer, they could hone their research and keyboarding skills. Please help my kids to become 21st century learners, and ready to meet the future demands of an ever changing American workforce.
Back Up Plan
If we do not reach our goal I will purchase...As many chromebooks as we raise money for.
No Updates
About the Creator

I am starting my 29th year as a middle school teacher. I love, love, love my job teaching 6th grade Science at Westchester Academy for International Studies. I have taught in Tennessee, Arkansas, and Texas. My B.S is from Mississippi State, and my MEd is from the University of Arkansas.
SBISD is a district of innovation, and we utilize technology as much as possible at WAIS. I have 8 chromebooks in my classroom. My largest class is usually 25 students, so I am trying to get 17 more chromebooks for my classroom. It would be tremendously helpful if each student had their own computer to complete assignments and projects on. This is my goal: every child has an electronic device to use during my Science class!

Investments (7)
$300
David Knowles
4 years ago
$500
Lynn McMullin
4 years ago
$309
Max & Darla Felts
4 years ago