ThisisLanguage

Verified Non-Profit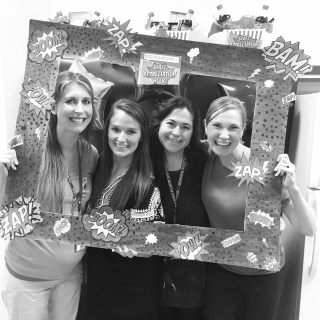 The Description
We are growing team of four language teachers here at Denver North! During the 2015-2016 school year, we discovered a wonderful program entitled ThisisLanguage. ThisisLanguage is an excellent resource that allows students to access authentic spoken language, in a challenging and engaging way.
ThisisLanguage is produced by a small company that creates original and authentic videos for students and teachers of French, Spanish, and German. The site focuses on the development of videos that show how people actually speak a language. This is Language is full of interviews that are entirely natural and gives users an unparalleled insight into the language and culture they are studying. Each video comes with activities that come ranked in difficulty level which makes the differentiation between students easier.
Our students at North really enjoy using the site. It's great for them to be able to watch videos of real young people using authentic language in a natural setting. The exercises give them a real sense of achievement and they're using much more idiomatic language than before.
Each student will receive their own personal account through the site that they will be able to access outside of school.
As our free trial comes to an end, we need to raise money to purchase a school subscription of the site. This has been a wonderful and interactive tool to add to our toolbox. Please consider donating to our cause.
Back Up Plan
If I do not meet my goal I will purchase more classroom sets of books.
No Updates
About the Creator

My name is Kelsey Binggeli and I am part of the World Language department at North High School in Denver, Colorado.
Investments (0)
This Fundraiser Has Ended