Fluency in Math!

Verified Non-Profit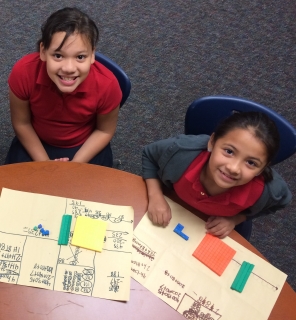 The Description
With these funds I will be increasing the math fluency of my students!  What is math fluency you ask?  Math fluency is the ability for students to instantly recall math facts, use mental math strategies with ease, and have good number sense.  Students cannot have this math fluency without consistent practice.  The Mountain Math program (http://mtmath.com/Review/Mountain-Math/Centers/MC5#.ViZUnY3fMxp) helps students with math fluency practice.  There are so many new concepts students have to learn in a given amount of time, but "old" concepts have to be spiraled in regularly to help students maintain and build upon solid foundational math skills.  Mountain Math helps create a routine way for students to review concepts that have already been introduced to them.  By utilizing these review flipcharts in small group settings, the students can strengthen math skills, work collaboratively with the other students in their group, and the teacher can then monitor progress by assessing their responses. 
Not all "practice makes perfect".  Smart practice makes smart math students!
Our school is a Title I school with over 85% of our kids on free and reduced lunches, and about 75% of our students have Limited English Proficiency.  Other more affluent neighborhood schools can afford to simply purchase these math resources through their PTA funds, but because we are a predominantly low socio-economic community, are funds are very limited.  Our school could not otherwise afford these resources.
For now, I would purchase these math flipcharts for every math teacher in grades three through five: 15 to start. Each unit is about $100, so my cause is requesting $1,500, and it would be used solely for the Mountain Math flip charts.
Back Up Plan
If I do not meet my goal I will purchase only as many as the funds allow.  I will find out the teachers who would be willing to "pilot" Mountain Math in their math small grouping rotations.  I will find other sources to help fund the rest of the teachers on campus. 
No Updates
About the Creator
Teaching in the classroom for almost 20 years. This year, I am the math intervention specialist on our elementary campus.