21st Century Learning

Verified Non-Profit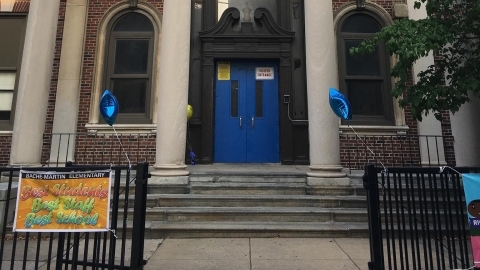 The Description
Wouldn't it be amazing if each child had their own Chromebook to learn new skills and collaborate with their peers? Our class already has 12 Chromebooks, but we need 10 more for each child to have their own! These Chromebooks will allow students to discuss topics with their classmates and use Google Classroom. Chromebooks will also allow students to become more familiar with technology and the skills they will need in today's world! Please consider donating to our cause to help out our 4th grade class!
Back Up Plan
If we do not reach our goal I will purchase as many Chromebooks as I can with the funds that are raised.
No Updates
About the Creator
Hi, my name is Ms. White and I am a first grade teacher in the city of Philadelphia.
Investments (12)
$50
Nissa Eisenberg
1 year ago
$100
Karen Zimmerman
1 year ago
$20
Joshua T Eisenthal
1 year ago
$25
Bethany Sanders
1 year ago
$25
Eryka Wetherall
1 year ago