McGraw Holiday Food Baskets

Verified Non-Profit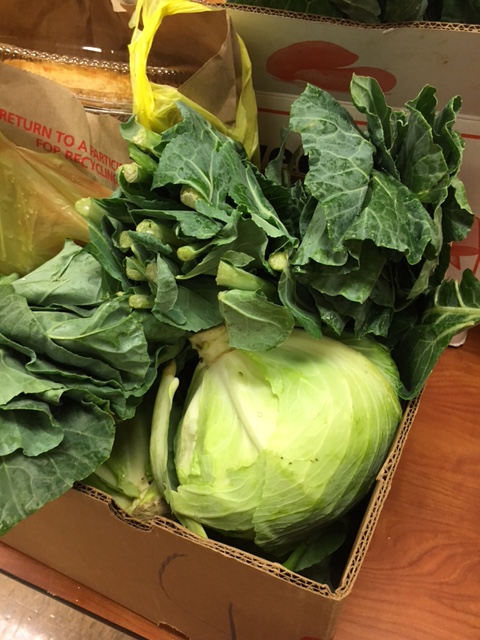 The Description
With these funds
We are KICKING OFF THE 2017 Third Annual 
"WE SERVE"
Mastery McGraw Holiday Basket Give Away!
We need your HELP
In East Camden many families rely on schools to supplement & provide 2 solid meals a day for each child in our community from Kindergarten to High School Graduation. But over the long school breaks families struggle to provide meals.
Mastery McGraw wants to help support our families by providing baskets for EVERYONE of our families in need during the holiday breaks. Because of tragic events in our country and around the globe, many of our past funders have been supporting outreach efforts and disaster relief outside of our communities. But we still have a need right hear in Camden and we are asking for your support.
Please support and help us provide meals for familes in need. By donating today 100% of your $$ will go towards items that will bless our McGraw families w/ "Holiday Baskets of Love."
McGraw Mustangs and the East Camden community THANK YOU in advance for your help and contribution. You are putting food in little tummies and smiles on little faces during the holiday:)
Back Up Plan
PledgeCents IS our backup plan! We began our normal efforts this fall and have received many rejections for support including but not limited to our funders supporting global effort.  So today we are reaching out to YOU as a last effort to provide food for our families.   
Fundraiser Updates (2)
You did it!
November 20, 2017
YOU DID IT!
Together we raised enough donations to bless 71Families with full meals, and your donations made it all happen. We are so excited to say, that all the families will pick them up tomorrow!!
Just remember, you did this!!! #WeServeCamden #Hands2ServeHearts2Love #MotherTeresa #71Blessings! #MasteryMcGrawMustangs!
Look what you are doing!!
November 14, 2017
Please spread the word about our pledge on your social media feed!!
We just had 25 baskets donated!!!! PLUS enough donations to fund 22 more!!
STILL 153 more to go!!
Please spread the word!! We still need your support!!!
THANK YOU THANK YOU THANK YOU!!
Mastery McGraw Elementary
About the Creator
Love serving children and families through education. Knowledge is Power!
Investments (24)
$40
Stephen Andrews
3 years ago
$40
Michael Lizon
3 years ago
$50
Raquel Cintron-Cardozo
3 years ago
$40
Kathy & Jim Lizon
3 years ago
$20
Jamie & Finn Castagnoli
3 years ago
$25
Nancy Panzano
3 years ago
$50
Athena Markakis
3 years ago
$50
William R Mason
3 years ago
$25
Marianne Panzano
3 years ago
$120
Bernard and C Amy Wilson
3 years ago
$100
Matthew McKernan
3 years ago
$100
Ashlie Saggiomo
3 years ago
$35
Jennifer Roop
3 years ago
$100
Singer Equipment Co.
3 years ago
$100
Michael Saggiomo
3 years ago
$100
George McNeal
3 years ago