Turner Golden Bears Boys Basketball Food and Clothing for 2016-2017 Season

Verified Non-Profit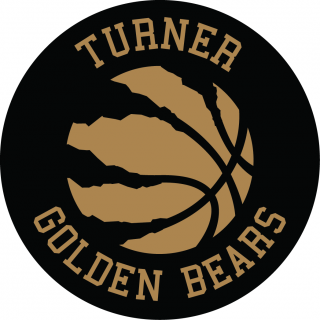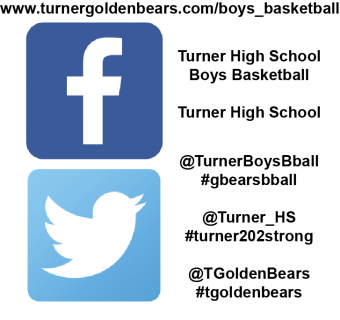 The Description
Any and all money donated will go to help to enrich the experience of the student-athletes in the boys basketball program at Turner High School, in Kansas City, KS.  Turner is a Title I school in an underprivileged area, with roughly 82% of students on free or reduced lunch.  This often makes it difficult for families to pay for all of the extra expenditures that come with playing high school basketball.
Turner student-athletes deserve the best. However, our budget and uniform replacement schedule does not keep up with all of the needs of the program.   Confidence is a key component of being successful as a student-athlete.  Ten time Olympic medalist Carl Lewis said, "If you do NOT have confidence, you'll always find a way to NOT win."  Providing our student-athletes with updated clothing and equipment will help us build the confidence necessary to succeed. 
Our first major need is game uniforms.
We are purchasing brand new home and away Nike game uniforms for the Varsity and Junior Varsity teams.  They look really nice, and the student-athletes will love them.  However, they are EXPENSIVE.  You can see what the uniforms will look like here. With the seventeen reversible practice jerseys, all student-athletes in the entire program will have the same quality, reversible practice jersey.
21 Nike Elite Crossover White Jerseys @ $46 per = $966
21 Nike Elite Crossover White Shorts @ $46 per = $966
21 Nike Elite Crossover Black Jerseys @ $46 per = $966
21 Nike Elite Crossover Black Shorts @ $46 per = $966
17 Russell Reversible Sublimated Practice Jerseys @ $42 per =$714
Shipping = $75
Total = $4653
Our next major need is a food budget.
On nights that we have games, all three teams play one after another.  This means for a road game, our entire program will get on the bus right after school and will not have an opportunity eat dinner.  If we do not provide food, our Varsity student-athletes will be playing 7:00PM games on empty stomachs.  We are actively seeking out food donations, so if you are aware of a business wanting to help please contact Assistant Coach Michael Hutchingson, hutchingsonm@turnerusd202.org.
Hy-Vee offers an "Old Fashioned Box Lunch" that includes a sandwich, chips, whole fruit and cookie.  
The Hy-Vee in Mission, KS has generously offered to discount the price of these box lunches to $4.  Thank you Hy-Vee!
35 people in the program X $4 per box lunch = $140 per Road game
$140 x 14 Road games = $1,960 
Additional team needs include accessory equipment for our student-athletes.
21 Nike Club Team Swoosh Backpacks @ $30 Per = $630
35 Nike Team Legend Crew Long Sleeve Shooting Shirts @ $25 per = $875
35 Nike Cuff Knit Stocking Caps @ $13 per = $455
We will need to embroider logos on our additional accessory equipment. Rough estimate=$500
Total=$2460
$4,653 + $1,960 + $,2460 = $9,073  
$9,073*.05 (PledgeCents fees)= $454
$9,073 + $454 = $9,527
If we exceed our goal, all additional funds will go into the Winnie the Pooh Fund - Friend of the Program.  This fund is set up to help student-athletes in need of help paying for opportunities in the off-season such as summer camp, summer tournaments, travel expenses, basketball shoes, and ankle braces.  "A friend is one of the nicest things you can have and one of the best things you can be." - Douglas Pagels, Author and Basketball Coach
We have a great group of student-athletes in the basketball program.  Your donations will help alleviate the stress involved in the onerous task that is fundraising.  The added resources, time, and effort will be used to enrich the lives of these young men through team building, community service, and personal improvement.
Thank you for your time and consideration in donating to this wonderful cause.
Feel free to contact Head Coach Ryan Hintz with any questions hintzr@turnerusd202.org.
Back Up Plan
If we do not meet our goal, every single dollar will be used to benefit the student-athletes in our boys basketball program at Turner High School. 
Our beautiful new home and away Nike jerseys will be the first item the funds will be used towards.  The next priority will be funding our food budget for the season.  Lastly, we will fund the additional equipment needs.
Additional fundraising will be needed to supply the remaining clothing, food, and equipment needs. 
Fundraiser Updates (4)
Our jerseys our AWESOME! Thank you
November 27, 2016
Our new jerseys arrived! They look really nice, and our student-athletes love them. It is difficult to put into words, how much of a positive impact this fundraiser has had on our program. Thank you so much for your donations. Know that your investment has helped build confidence and excitement. We have a lot of updates coming down the pipeline. Our Black and Gold Scrimmage night is Monday, Nov. 28 from 4:30-6. Our first game is Friday, Dec 2 7:15(V) at Turner High School. Thank you for your support.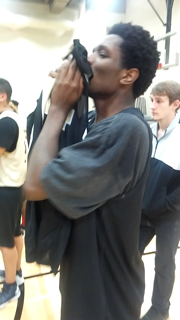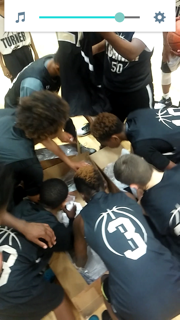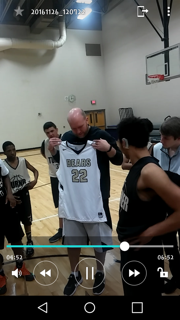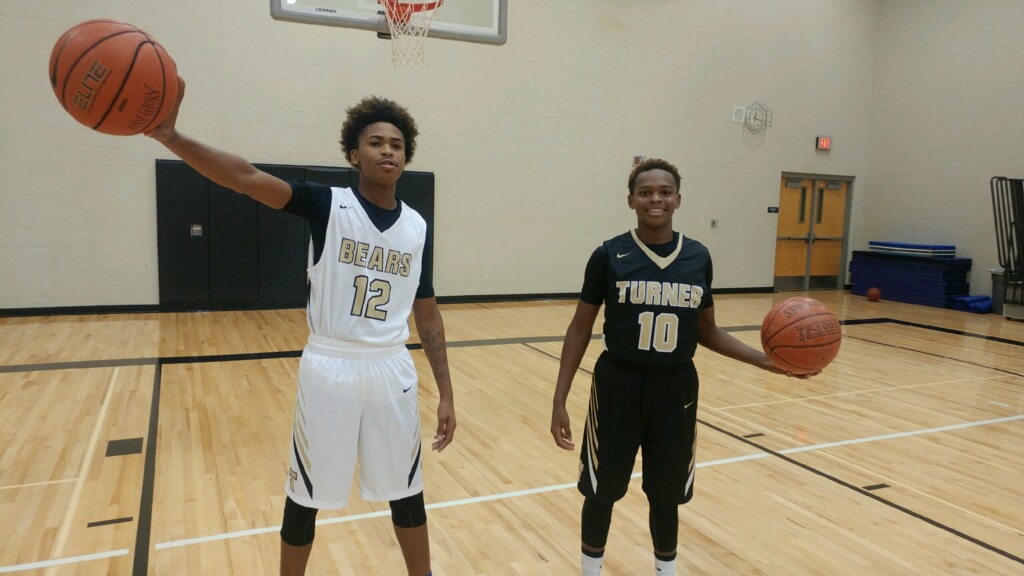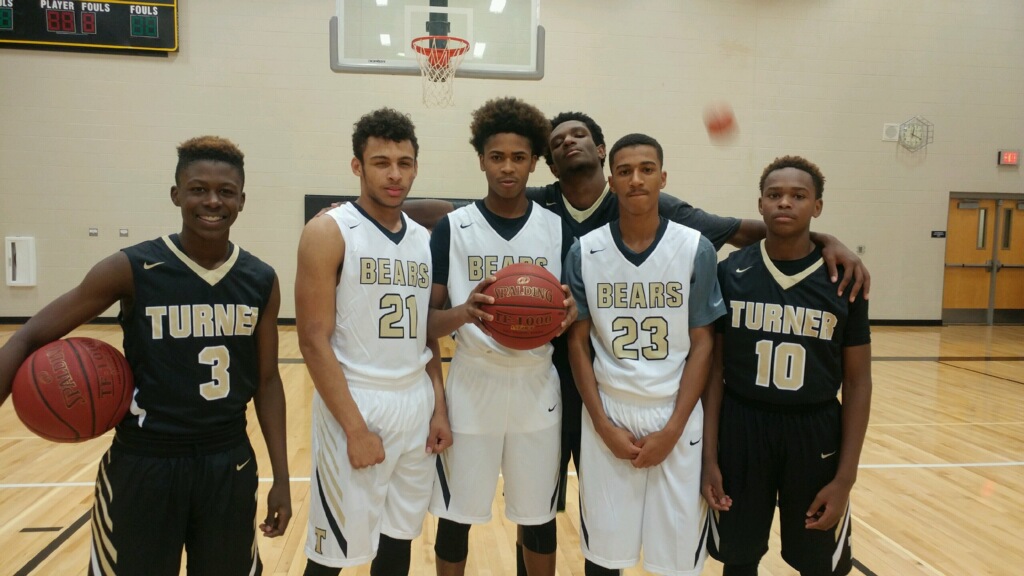 We won $200! Over half way to our goal!
October 20, 2016
I apologize for bombarding your inbox recently, however, updates are needed. I want to thank everyone for the support yesterday. We raised over $800 in one day! KMBC came up to the high school at 6AM to help us promote our fundraiser. I'd like to thank them for their support. You can watch the story and our student-athletes' great interviews here. Additionally, we were entered into 3 contests by PledgeCents throughout the day. We had great support from everyone, and ended up finishing in second place twice, and finally won the last contest and a $200 prize. Thank you so much for your continued support.
Our lofty goal of almost to $10,000 is in reach. In a little over two weeks, you all have generously donated over $5,000! We have reached 55% of our goal, and have 13 days left to raise the rest. I know we can continue to raise the funds to pay for the needs of our student-athletes. Please continue to share out the cause to friends, family, and co-workers through email, text, twitter, and Facebook, and I promise not to email you for at least 5 days...
Thank you,
Ryan Hintz
Contest - Wednesday Oct. 19
October 19, 2016
PledgeCents has entered our cause in a donation contest for a chance to win a free $800. We are going against 19 other causes and the cause that raises the most money TODAY, Wednesday, Oct 19th can win up to $800 towards our cause.
There will be 3 contests throughout the day:
Raise the most funds from 8am-1pm CST = win $200
Raise the most funds from 1pm-7pm CST = win $400
Raise the most funds from 7pm-12pm CST = win $200
So please send out our cause and mention it to friends, family, and co-workers.
Thank you for your continued support,
Ryan Hintz
PledgeCents Update 10/14
October 14, 2016
We are absolutely blown away by the support and generosity shown towards the Turner Boys Basketball Program. Over the last 10 days, our cause has received 37 donations for over $3,000! This puts our cause at 33% of our overall goal of $9,527.
While the KC Metro area has been our main support, this cause has spread across the entire United States. We've received donations from New York, North Carolina, Florida, Texas, Arizona, and California. This couldn't happen without our supporters sharing our link with their networks.
I'd like to personally thank the support from friends, family, the WJC KA '04 pledge class, the BVN basketball family, the SME basketball family, and the family of former Turner High School Principal, Robert Wilkins. I am truly humbled by your willingness to support the Turner Boys Basketball Program.
The student-athletes this cause is directly impacting wanted to thank everyone that has helped us thus far. Please enjoy this video as a small token of our appreciation. Our student-athletes are very grateful and had a lot of fun making the video. https://youtu.be/Uni78rGLOH8
This is only the beginning... As pleased as we are with our progress, we have a long way to go. Please continue to share our cause with friends, family, and co-workers through text, email, and social media (twitter, Facebook, etc.).
Thank you very much and let's keep this thing going!
Sincerely,
Ryan Hintz
About the Creator

Educator and Basketball Coach. Currently working to enrich the lives of high school students at Turner High School is Kansas City, KS. Cultivating student passion for learning, increasing intrinsic motivation, spreading positive culture, and DEFENSE are a few things near and dear to my heart.
Investments (102)
$1,600
Dr. Laura Huyett
7 years ago
$400
Sandy and Brad Sullivan
7 years ago
$100
Jeff and Sharon Goble
7 years ago
$105
Julie & Jack Foster
7 years ago
$77
Jared Broughton
7 years ago
$103
Kristy Nguyen
7 years ago
$20
Alyssia Barton
7 years ago
$26
Lauren Bell Parker
7 years ago
$515
Christopher Knapp
7 years ago
$105
William Stoddart
7 years ago
$108
Denice Martincich
7 years ago
$500
Kevin Cantwell
7 years ago
$50
michael c joyce
7 years ago
$20
Connie Mijares
7 years ago
$50
Scott and Amy Green
7 years ago
$103
michael mejia
7 years ago
$52
Tammy Woodberry
7 years ago
$75
Michael Shanahan
7 years ago
$25
Adelaide Edwards
7 years ago
$25
Adelaide Edwards
7 years ago
$26
Joanie Thelen
7 years ago
$25
Jonathan Newman
7 years ago
$100
Denise and Burrel Gaddy
7 years ago
$52
Mary Cheaney-Morley
7 years ago
$25
chris seagraves
7 years ago
$52
C & J Wrights
7 years ago
$50
Amanda Clinkinbeard
7 years ago
$100
Sandy and Brad Sullivan
7 years ago
$155
Adam johnston
7 years ago
$103
Rhodes Kelley
7 years ago
$41
Paula J House
7 years ago
$20
Bradford G Bray
7 years ago
$26
Brian Ebbitts
7 years ago
$10
Linda Neudorf
7 years ago
$50
Charles Rinne
7 years ago
$500
Carol Lippoli
7 years ago
$104
Nick & Elena Clark
7 years ago
$52
Cole A Erdmann
7 years ago
$26
Kelli Hernandez
7 years ago
$26
Nancy Shaffer
7 years ago
$50
Lindsay Wilkins Wehlage
7 years ago
$5
Laura Gilchrist
7 years ago
$75
Monty & Cate Hintz
7 years ago
$300
Harrison Frazier
7 years ago
$104
Brent Maxwell
7 years ago
$52
Carrie and Kyle Turner
7 years ago
$108
Colby Bullock
7 years ago
$26
Diana Blessen
7 years ago
$52
Sharon Brashears
7 years ago
$309
Philip Cantwell
7 years ago
$50
Danna Haverty
7 years ago
$10
Robert E Chenoweth
7 years ago
$5
Laura Gilchrist
7 years ago
$5
Virginia Hammes
7 years ago