A Trip of a Lifetime - Washington D.C. (June 2018)

Verified Non-Profit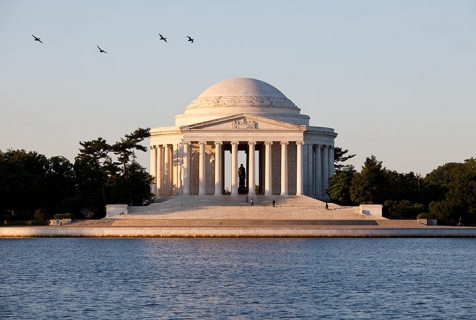 The Description
I currently teach 8th grade U.S. History at Landrum Middle School which is a title one school in Spring Branch ISD. More than 80% of our students are economically disadvantaged and have not had the opportunity to travel outside the vicinity of their neighborhood.
We are hoping to take at least 10 students on this trip of a lifetime to Washington D.C. in the summer of 2018, where their history lessons will come alive! The students that have been selected for this trip are students with good behavior, are in good academic standing, and are eager to learn and experience the history of our great nation.
The price for each student to attend is $1,733. This price includes airfare, hotel, all food, all tours/activities, tickets to museums, a full tour guide, overnight security, ground transportation, and so much more. 
The money raised will be equally divided among the students and deducted from their total cost. If we raise our goal of $5,000, it will allow us to contribute $500 per student. We know that $500 will not cover the entire amount of the trip, but anything we can raise will help.
Check out our Tour Website which details all the information about the trip.  (www.eftours.com/1971234DS)  You can find out fun activities and cultural events we will be experiencing on tour. You can also review all that's included in the program and watch videos of the sites the students will be visiting.
This is a life changing opportunity for many of my students. It will give them the ability to learn out of the classroom and into the world which opens their eyes, preparing them for lifelong success.
Any amount you are willing to pledge will be more than appreciated. Any money donated will be tax deductible.
Feel free to contact me with any questions and/or information you may have! You may also comment in the section below.
Email: Stephanie.Brain@springbranchisd.com
Back Up Plan
If I do not meet my goal I will use all the funds that are pledged to share equally towards the total cost of each student's trip.
Fundraiser Updates (1)
1/4 of the way! :)
April 19, 2017
First of all I just want to say THANK YOU!
Thank you to those who have generously invested, shared the link, and spread the word! If you have invested, please be on the lookout for an email regarding your home address.

We are currently 1/4 of the way to completing our goal! I am so excited about this amazing opportunity for my students.
I have informed them of this page and they are extremely grateful for this opportunity. We will also be hosting other fundraising events around the Houston area in the near future, so if you are interested in attending any of those, please contact me.


Please continue to spread the word (Facebook, Twitter, Email, etc.) so we can help these students with this trip of a lifetime!
Thanks,
Stephanie Brain
Stephanie.Brain@Springbranchisd.com
Twitter: @BrainLMS
About the Creator

8th Grade U.S. History Teacher at Landrum Middle School
Investments (13)
$100
Julio Awesome
2 months ago
$25
Matt Whitman
2 months ago
$50
Lucia Guillen
2 months ago
$5
Lindsay Ripley
8 months ago
$100
Michelle Hart
8 months ago
$50
Amol Kapadia
8 months ago