A Trip of a Lifetime - Washington D.C. (June 2018)

Verified Non-Profit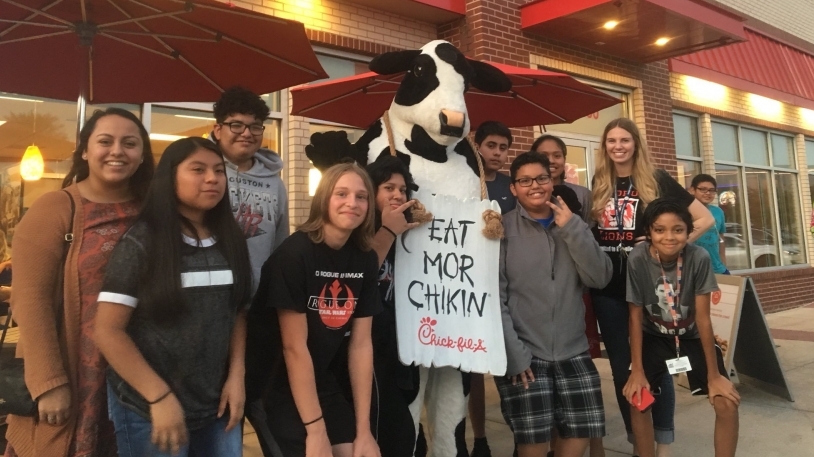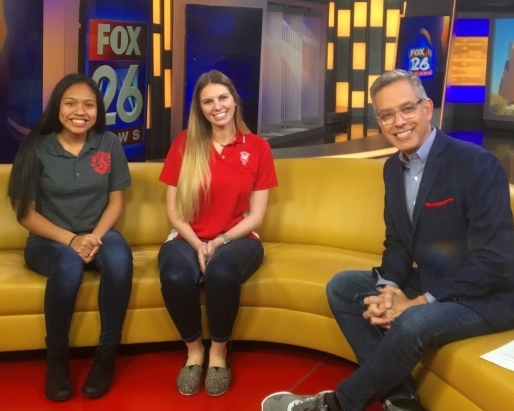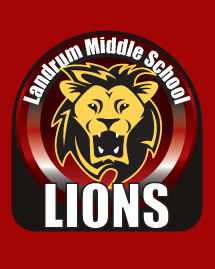 The Description
I currently teach 8th grade U.S. History at Landrum Middle School where more than 90% of our students are economically disadvantaged and at-risk of not graduating. Our eighth grade students have worked incredibly hard this school year and I couldn't be more proud of all the success they will have beyond middle school.
In June, I will be taking a group of 11 eighth graders to Washington D.C. to see their history lessons come alive. The students that have been selected for this trip are students with good behavior, are in good academic standing, and are eager to learn and experience the history of our great nation.
Working at Landrum for three years now, I can attest to the unfortunate reality that for many of our kids this will be the first time they travel outside a 5 mile radius of their home. Opportunities like this one are hard to come by, especially for students like ours. With your financial support we can help expand their knowledge on the history of this great country while giving them a once-in-a lifetime experience that can change their lives.
Check out our Tour Website (www.eftours.com/1971234DSM) which details all the information about the trip. You can find out fun activities and cultural events we will be experiencing on tour. You can also review all that's included in the program and watch videos of the sites the students will be visiting.
Our students have shown great determination in our fundraisers as they have held various events throughout the school year; such as a tamale sale, selling concessions at sporting events, and even weekly morning donut sales to help pay for their cost.
The cost for each of student to attend is $1,733. Our ultimate goal is to raise enough money to pay for all 11 students trips. Any donation given will be tax deductible.
Benjamin Franklin once said, "An investment in knowledge always pays the best interest". This opportunity to invest in our student's future will leave a lasting impact on them for the rest of their lives.
On behalf of our Landrum Community, we thank you for your generous donation, and/or contacts who could help our efforts.
Feel free to contact me with any questions and/or information you may have to help meet our goal! You may also comment in the section below.
Email: Stephanie.Brain@springbranchisd.com
Back Up Plan
If I do not meet my goal I will use all the funds that are pledged to share equally towards the total cost of each student's trip.
Fundraiser Updates (1)
1/4 of the way! :)
April 19, 2017
First of all I just want to say THANK YOU!
Thank you to those who have generously invested, shared the link, and spread the word! If you have invested, please be on the lookout for an email regarding your home address.

We are currently 1/4 of the way to completing our goal! I am so excited about this amazing opportunity for my students.
I have informed them of this page and they are extremely grateful for this opportunity. We will also be hosting other fundraising events around the Houston area in the near future, so if you are interested in attending any of those, please contact me.


Please continue to spread the word (Facebook, Twitter, Email, etc.) so we can help these students with this trip of a lifetime!
Thanks,
Stephanie Brain
Stephanie.Brain@Springbranchisd.com
Twitter: @BrainLMS
About the Creator

8th Grade U.S. History Teacher at Landrum Middle School
Investments (69)
$300
Jana DeLongchamps
3 days ago
$100
Heather B Willard
2 weeks ago
$100
Johannes Demarzi
2 weeks ago
$20
Janna Altmann
3 weeks ago
$50
Christina Pramudji
3 weeks ago
$1,000
Anonymous Investor
4 weeks ago
$50
Delaina Foster
1 month ago
$50
Roberta Wright
1 month ago
$20
Kenneth Cohen
2 months ago
$100
Becky Capestani
2 months ago
$50
Claudia Harris
2 months ago
$25
Minda and Bill Caesar
2 months ago
$50
Leslie Latiolais
2 months ago
$50
Jennifer Emery
2 months ago
$50
patrice jegi
2 months ago
$50
Vicki Kahanek
2 months ago
$100
Elizabeth Thielemann
2 months ago
$300
Anne & Mike Hachtman
2 months ago
$100
Michelle Payne
3 months ago
$50
Brian Thomas
3 months ago
$25
Soraya Sousa
3 months ago
$50
Lizy Santiago
3 months ago
$50
Darcy Martin Gagnon
3 months ago
$25
Jennifer Elliott
3 months ago
$25
Lesley Krivan
3 months ago
$25
Kathleen Stimson
3 months ago
$100
Monica Lovoi
3 months ago
$20
The Horn Family
3 months ago
$100
Jennifer Pruett
3 months ago
$100
Samantha and Hayes Masucci
3 months ago
$50
Diamond Family
3 months ago
$100
Kristi and Paul Robishaw
3 months ago
$20
Christine Dunn
3 months ago
$100
Julio Awesome
6 months ago
$25
Matt Whitman
6 months ago
$50
Lucia Guillen
7 months ago
$52
Andrew Rice
10 months ago
$5
Lindsay Ripley
1 year ago