Whats Going on in the World?

Verified Non-Profit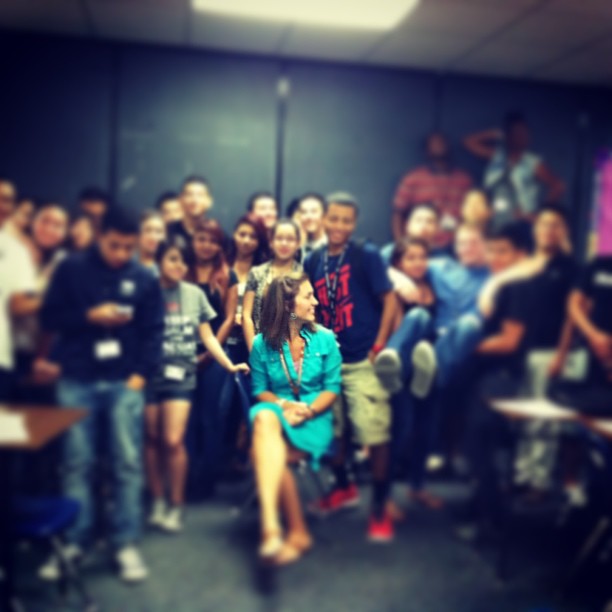 The Description
Most of the students at Northbrook High School never have the opportunity to fully engage with what is going on around America and the world because they are confined merely to their neighborhoods. Many do not have the funds, transportation, or opportunities to explore the wider world around them. Receiving a class set of 'The Week' magazine in Government class each week would give my sweet Seniors a chance not only to learn about issues faced by the U.S. government and countries around the world but also to formulate their own opinions on the issues and learn debating skills as they defend their opinions in debates with their classmates. I hope such knowledge would empower my students to see that they can become members of the global community and that their opinions matter a lot. I also hope this experience and newfound knowledge might inspire them to care about issues beyond the walls of Northbrook High School. Not to mention, I think their learning in Government class would be more meaningful and applicable if they can make some real-world connections to what is happening in our world every day. If you would like to see what types of articles can be found in 'The Week', feel free to check out their website at www.theweek.com. Thank you!! Here is a little video featuring our kids at Northbrook High School: http://www.youtube.com/watch?v=0hHqVcaZOEU.
Back Up Plan
If we do not reach our goal, we will use the money to buy as many weeks of subscriptions that we can.  Some weeks with magazines would be better than nothing!
Fundraiser Updates (1)
Update 2/14
February 14, 2014
After months and months of working on my magazine order, it finally went through! Room D303 is the recipient of a whole stack of 30 editions of The Week just waiting for my kids to dive into them. I was so excited to see them in my box that I actually squealed just a little and maybe scared a math teacher that I don't know. Oops. We will be cracking open these magazines next Wednesday and Thursday during our long classes, and I will have another update on the kids' reactions (and hopefully some pictures to show off too!). Thank you so much again for your support! Thanks to each of you, my kids are well on their way to becoming active and informed citizens, excited about government. (At least that is the hope :) ).
About the Creator
Investments (17)
$50
Dustin & Ashley Sullivan
8 years ago
$25
Kristin Schmidt
8 years ago
$25
Kristin Schmidt
8 years ago
$100
Laura Murrell
8 years ago
$10
Erica Christy
8 years ago
$100
Carter Deutsch
8 years ago
$20
Taylor Kingshill
8 years ago
$50
Andrew Francis Price
8 years ago
$25
Travis Blades
8 years ago
$35
Carson Walker
8 years ago
$50
Rachel Duncan
8 years ago
$40
Taylor Sitton
8 years ago
$35
Whitney Conkling
8 years ago
$100
Christopher Moodley
8 years ago