Support Our 1st Musical - Little Shop of Horrors

Verified Non-Profit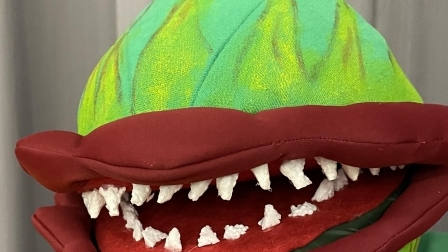 The Description
This year, Mastery Charter Thomas High School is putting on our first ever musical. The show is cast, the set is designed, and the actors are learning their lines. On March 10th and 11th, we'll stage Little Shop of Horrors in our school's auditorium, an auditorium that hasn't seen or heard a musical in decades.
We need your help! To provide costumes, to construct a set, to get those puppets perfect, we are collecting donations to get our program off the ground.
Please consider donating to our program as the total cost is over $12,000! Any amount helps.
Back Up Plan
If we do not reach our goal we may need to make adjustments to some of our spring student events.
No Updates
About the Creator
We are Mastery Charter Thomas High School - a school in South Philadelphia that serves students in grades 7-12.
Investments (43)
$150
Stacy and Darrell Stith
3 days ago
$25
Kenyetta Jackson
1 week ago
$200
Philomena Bermond
1 week ago
$100
Owen Ricciardi
2 weeks ago
$100
Jemima Homawoo
2 weeks ago
$15
Christine Rubinow
2 weeks ago
$50
Mindy Van Auken
2 weeks ago
$50
Sondra Narducci
2 weeks ago
$15
dana kauffman
2 weeks ago
$25
Teresa Maiellano
2 weeks ago
$50
Jen Pedrazzani
2 weeks ago
$25
Kendall LaParo
2 weeks ago
$50
Joe Dougherty
2 weeks ago
$25
Tene the Best
3 weeks ago
$50
Michael &Cheryl Wright
3 weeks ago
$15
Taylor Van Auken
3 weeks ago
$20
Cassandra Corey
3 weeks ago
$10
Claire Rosenbaum
3 weeks ago
$25
Lakisha Gordon
3 weeks ago
$50
Bill Dougherty
3 weeks ago