Autism Authentic

Verified Non-Profit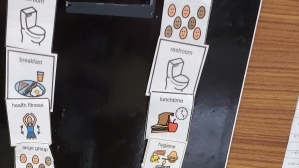 The Description
With these funds I will...purchase 4 iPads for my students so they can have easy access to their special education curriculum independently. We will use the iPads for online literacy, reading books, and games related to different contents. I will also use iPads as reinforcer to acknowledge their positive behaviors and reduce challenging behaviors. Also, for non verbal students, they can as a means of communication. iPads are able to provide access to online books, games and different features where my students can explore various activities and it helps them with their sensory skills. My students are motivated to complete their assignments because they look forward to using the iPad.  
Back Up Plan
If we do not reach our goal, I will continue my search for other available grants.  
Fundraiser Updates (1)
faiza.mazhar@springbranchisd.com
August 18, 2021
IPADS are a important tool for my students because they serve as a reward after my students have completed their assignments, also for non verbal students they can as a means of communication.
About the Creator
I work with students with Autism in the middle school. Most of my students struggle with communications and social issues. I use ABA strategies to reduce challenging behaviors and communicate with them positively.