Reading in a Digital Age - for Bright Futures!

Verified Non-Profit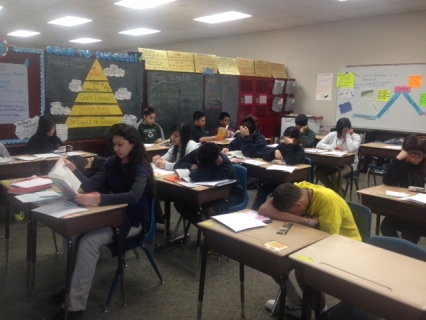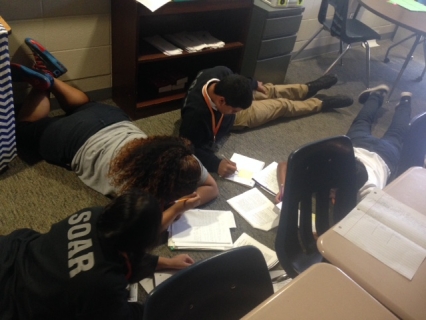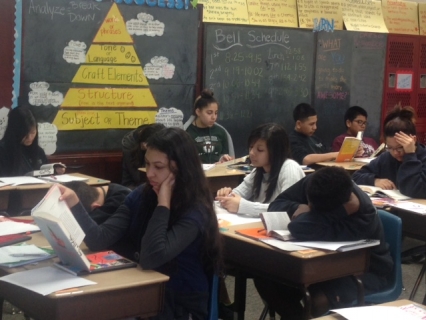 The Description
"Reading changes your life... Reading helps you escape the confines of school and pursue your own education. Through characters, reading shows your how to be a better human being." --Donnalyn Miller, author of "The Book Whisperer"
Our middle school is a predominantly Hispanic suburban school in Houston with over nine hundred and seventy-five students. 89% of students are economically disadvantaged, and 32% of the student population has limited English proficiency. While the school has fallen below expectations and state standards in the past, in the last three years the school has made tremendous gains and improvements in order to meet AYP this year. The school environment is extremely welcoming and nurturing for all students to achieve great success in the future.
My goal is to increase reading levels and the love of reading in my students in order for them to be successful in school and beyond. I want to provide them with technology and resources to surpass the expectations they have of themselves.
Studies have shown that students in free-reading programs perform better than or equal to students in any other type of reading program. The more reading my students are able to experience, the more background knowledge they will have about life, and they will be better prepared to excel in the future in education. Students who read the most are the best at every part of school--reading, writing, researching, content-specific knowledge (Krashen, 2004 - as cited by Miller). The access to a variety of young adult books granted by this project, will only help to make my students more successful in life. They will be life-long readers and learners.
Beyond that, providing my students with five Chromebooks will enable my students to become part of the digital age our society has achieved. They will learn the technological skills needed to be active citizens, thinking and problem solving for themselves. My students will use the Chromebooks to create online media about the books they read.
"Books are the quietest and most constant of friends; they are the most accessible and wisest of counselors, and the most patient of teachers." ~Charles Eliot
Access to books and technology will grant my students infinite friends, counselors, and teachers. This project will provide my students with the opportunity to pursue a different life trajectory than they are currently on. Using technology and books will open countless doors for their futures, doors that they never knew existed.
My students need a variety of popular young adult books to increase their reading fluency and five Chromebooks to actively engage with technology.
Back Up Plan
If I do not meet my goal I will purchase...as many new, high-interest Young Adult books as possible!
I want to open the possiblities for future readers to explore all the great books they can!
No Updates
About the Creator

I am a Teach for America alum and currently teaching 8th grade Language Arts at Spring Woods Middle School. Originally from Virginia, I graduated from the University of Virginia in 2012 and came to Houston with a passion for education and enriching the lives of my students daily.
Investments (3)
$30
Madyson Chavez
7 years ago