This Cause Has Ended
| | |
| --- | --- |
| Launched | Nov 28, 2016 |
| Ends | Dec 12, 2016 |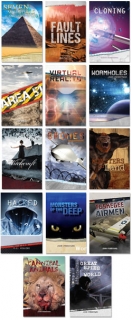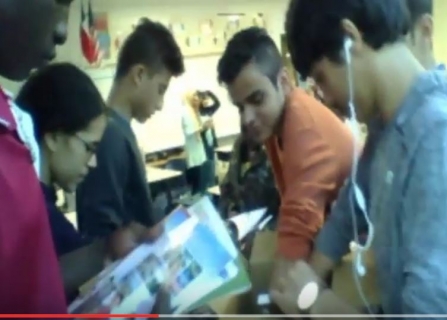 This Cause Has Ended
| | |
| --- | --- |
| Launched | Nov 28, 2016 |
| Ends | Dec 12, 2016 |
$0
With these funds I will purchase high interest books that are at appropriate reading levels for my newcomers.  Many of my students understand that they need to read more to become more proficient at reading in English.  One issue that we have is that most books are either too difficult for beginners or they are not very interesting to high school students.
I was delighted when we were given a set of readers by High Noon Books.  These books were very high interest but also written at a level that was accessible to students who are just learning to read in English.  
This link provides more information about the books: http://bit.ly/2gdexZ2
The students were so excited to get these books that I would love to order more so everyone can have a book to take home.  I teach in two different classrooms so I would like to purchase enough books to have a set in each room.  Right now I am carrying the books we have back and forth.
I would like to purchase 50-60 books.
Some of these students are new to formal education and all of the students are very grateful for the education opportunity my class is providing to them.  They work very hard.  
I would also like for the non-fiction reading to build to a field trip we will take in the spring.  The transportation and snack expenses make up $250 of this request. 
If we do not meet our goal...
If I do not meet my goal I will purchase only the number of books that we can afford.  

Carol Salva
Newcomer Teacher - High School, Spring Branch Education Foundation
I have been an ESL teacher for over 10 years. It is my passion to help students see the value of language and literacy. I am currently teaching high school to newcomers and refugees at Stratford High School.

Spring Branch Education Foundation View All Causes
Houston, Texas
The Spring Branch Education Foundation is committed to helping Spring Branch ISD realize its mission: to provide every student a quality education in a safe environment. Who is the Spring Branch Education Foundation?
The Spring Branch Education Foundation was founded in 1993 to create voluntary financial support for Spring Branch ISD and to support its mission of quality education. The Foundation provides donors with a vehicle for making approved, tax-deductible gifts to SBISD. In 20 years, the Foundation has raised over $8,000,000, and has received a Houston Business Promise Award from the Greater Houston Partnership.