Smedley Family BBQ

Verified Non-Profit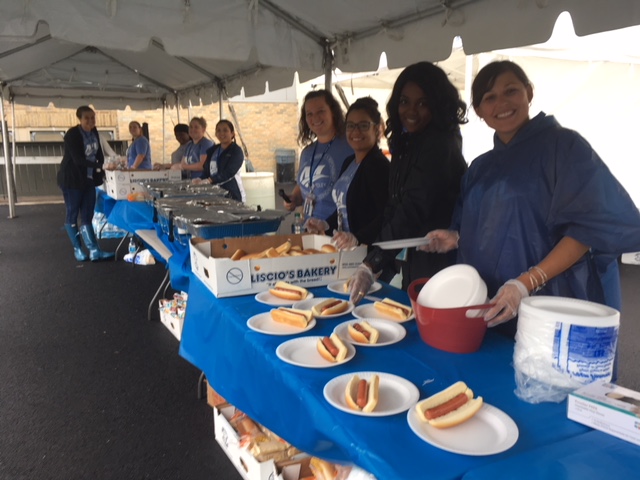 The Description
The funds would support our annual Smedley Family Barbeque in September 2018 as part of our community engagement initiative. Part of Mastery's vision and belief is that families are our partners and their child's first and most important teachers. Smedley Elementary is a welcoming place where families feel respected and encouraged to talk with school leaders and teachers in support of their child's educations. Student success and achievement is directly linked to a partnership between home and school environments. The barbeque serves as the one of the first of many gatherings with the school and family communities with a common goal to unite in supporting our children's social, emotional, and academic growth and success.  The cost would cover the food, a DJ, and seating for the students, staff, and families.
Back Up Plan
If we cannot secure the funds, the Operations and Culture teams would pull funds from the budget designated for academic resources or culture incentives. Our primary goal is to provide our families an opportunity to mingle with families, friends, students, teachers, and staff, at no cost to families.
No Updates
About the Creator
I am a special education teacher working at Mastery Charter Smedley Elementary School located in the Frankford section of Philadelphia. I am collaborating with a colleague to create a functional life skills program to teach and practice in real time the following domains: reading, writing, math, social studies, art, music, and social skills. Over the past 2 months, our students created a restaurant, B Avenue Café, and successfully ran 2 openings for a self-contained classroom and for the school leadership team. Through the journey, they learned about restaurant hierarchy, their contact information, applying for a job, making decorations, writing a menu, calculating change, food safety/hygiene, confirming reservations, making no-bake bakery items, serving food, cleaning up, and calculating profits. My colleague and I have funded the project on our own, but would like to expand next year with a culminating visit to a restaurant.
Investments (0)
This Fundraiser Has Ended