We Love To Read, Read, READ!

Verified Non-Profit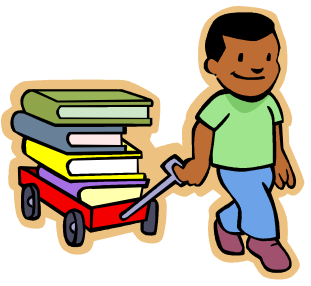 The Description
With these funds I will purchase a membership to Reading A-Z and copy paper. This membership allows us to print out books so each student has their own. These books are important because they will be at each child's individual reading level. Right now, we have a library full of wonderful picture books but we need leveled readers. We need these books to become better readers and to practice all of our reading strategies that we learn in school! The copy paper is to print the books. 
Reading A-Z: https://www.readinga-z.com 
Staples Copy Paper ($9.99 each): http://www.staples.com/Staples-Multiuse-Copy-Paper-8-1-2-x-11-8-Ream-Case/product_1149611
Back Up Plan
If I do not meet my goal I will fund the rest of the membership for Reading A-Z myself. 
Fundraiser Updates (1)
Thank you!!
October 10, 2016
Thank you so much for your donations!! We will now be able to read books at our own reading level and become better readers! All of the students are very excited to get their own books that they can read!
About the Creator
Hi, my name is Ms. White and I am a first grade teacher in the city of Philadelphia.
Investments (4)
$41
Shalika Sprowal
2 years ago
$30
Angelica Jaszek
2 years ago
$40
Soma Banik Banerjee
2 years ago