Its HOT HOT HOT

Verified Non-Profit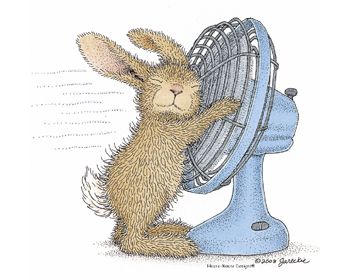 The Description
As I have been working in our classroom these last few weeks, I have noticed that despite open windows and dueling fans, our classroom is still HOT, HOT, HOT!  With these funds I will purchase a portable air conditioner for our room.  I find it is hard to focus and do your very best when you are uncomfortable.  So, hopefully we can raise the funds needed to purchase this item make our classroom a cool learning environment. Unfortunately, we cannot do a typical window unit due to district limitations, but we have been approved for the portable unit below. Thank you for any help you can give.  We appreciate every cent!!
10,000 BTU Portable Air Conditioner and Dehumidifier Function with Remote in White ($337.49)
Back Up Plan
If I do not meet my goal I will purchase more fans! And we will be able to purchase classroom supplies to get our year off on the right foot like pencils, dry erase markers and glue sticks.  If we get close enough to our goal, I'll just pitch in the rest myself. I think it would be a wise investment!
Fundraiser Updates (1)
Thanks Everyone!
September 26, 2016
We reached our goal and our classroom has definitely benefitted from the cooler air! Thanks to everyone who donated!
About the Creator
I am a 1st grade teacher at Bache-Martin Elementary School in the city of Philadelphia. I have been teaching 1st grade for 6 years and I just love it. Each year, I enjoy helping students develop the tools to access new knowledge and cultivate a lifelong love of learning. I am inspired by how much my students grow both academically and socially in just a year. We really learn to work together as a crew and support everyone's learning. We start the year as an eager bunch of students ready to learn and we develop into a crew of scholars who have a toolbox of strategies for continued success.
Investments (10)
$25
Jerilyn Dressler
2 years ago
$26
Sara C Marshall
2 years ago
$52
Angelica Jaszek
2 years ago
$31
William Friel
2 years ago
$26
Anna Marchini
2 years ago