A little T.L.C for Mastery Shoemaker's Gym

Verified Non-Profit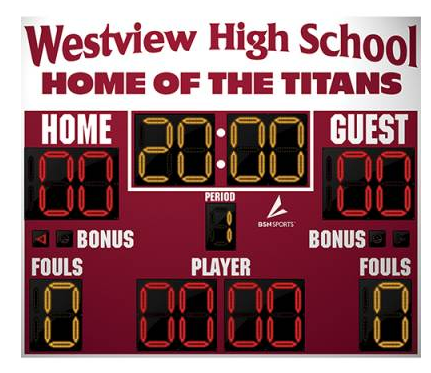 The Description
With these funds I will...
 transform the Mastery Charter Shoemaker gym into an athletic environment where our students can showcase their talent outside the classroom, I would like to formally  submit this request for finical assistance ($5,793.96) to purchase one Macgregor digital wall mount scoreboard from BSN sports along with the following equipment accessories: Sponsor panel, wireless remote, batteries and a protective net.  http://www.bsnsports.com/8-x-5-indoor-scoreboard
For years, the students hare at Mastery Charter Shoemaker campus have to travel miles  to see their peers participate in high school sports.   By having the scoreboard present in the gym it will help to allow Mastery Charter Shoemaker to have regulation high school competition in our home gym.  This change will also help generate  money for the overall athletic program.
To this present day there are 200+ students and staff that utilize the gym for class, athletic sporting events, grade team community meeting and many more. This upgrade will show our students and families that we are invested in all areas of learning, not just academics. Students are more likely to participate and feel comfortable in areas that are up to date. Additionally, this change will help develop a positive learning environment for all student that have Physical education.
Back Up Plan
If I do not meet my goal I will purchase... the following items:
Mastery Fathead logo
Fathead picture of the students to hang on the walls
Padded chairs with the Mastery logo for game day
a small score keeper table with Mastery logo
No Updates
About the Creator
Mastery Charter Shoemaker Campus Athletic Director
Investments (3)
$10
Genevieve Vanderhorst
3 years ago