This Cause Has Ended
| | |
| --- | --- |
| Launched | Feb 17, 2017 |
| Ends | Mar 19, 2017 |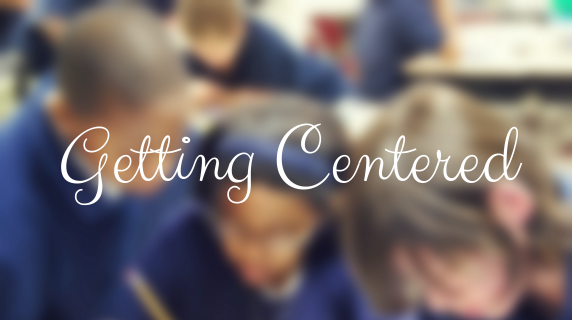 This Cause Has Ended
| | |
| --- | --- |
| Launched | Feb 17, 2017 |
| Ends | Mar 19, 2017 |
$130
Centers give my students the opportunity to work in small groups and build connections with the material that we are learning in class. This time to work in small groups develops their problem solving skills and allows them to push past just a basic understanding of concepts. Students love the opportunity to work in centers but it is really important that these activities are organized and engaging to keep students focused. I will be fundraising for the following supplies to get centers set up and started in my classroom:
If we do not meet our goal...
If I do not meet my goal, I will use the funds raised to purchase as many different supplies to get my centers set up as possible.
Heather Chiminello
1st Grade Teacher, Bache Martin Elementary School
I am a 1st grade teacher at Bache-Martin Elementary School in the city of Philadelphia. I have been teaching 1st grade for 6 years and I just love it. Each year, I enjoy helping students develop the tools to access new knowledge and cultivate a lifelong love of learning. I am inspired by how much my students grow both academically and socially in just a year. We really learn to work together as a crew and support everyone's learning. We start the year as an eager bunch of students ready to learn and we develop into a crew of scholars who have a toolbox of strategies for continued success.

Bache Martin Elementary School View All Causes
Philadelphia, Pennsylvania
Bache-Martin is a K-8 school with 460 students. Bache-Martin is located in the Fairmount section of Philadelphia. Bache-Martin serves portions of the Fairmount, Francisville, and Spring Garden communities. Our school is 65% African American, 13.6% white, 8.2% Latino and 12.5% other. The vision of the Bache Martin School community is that every child will learn to his/her full potential. This will be an ongoing process with continuous feedback using the results of various and numerous assessment tools. Quality instructional practices will be utilized and appropriate adjustments made in instruction in order to provide the best education possible for every student in our school community. Ongoing professional development will take place to strengthen instruction in the standards where standardized test data reveals weaknesses in the students' knowledge. The mission of the Bache Martin School is to develop knowledgeable lifelong learners who are challenged to meet their individual potential and who can effectively communicate, express themselves creatively, use technology appropriately, solve problems using higher order thinking skills, work cooperatively, understand and respect cultural diversity,adapt to change, and be responsible and productive in society.

Angelica Jaszek

Amy B Dusch

Catherine Ting

Lauren Saull

Janel Vecsi