Building Middle School Readers

Verified Non-Profit

The Description
With these funds I will purchase high interest, accessible books for our middle school students who are developing readers.  All middle school students take Reading and Mindset.  This course emphasizes independent reading—building students' identities as readers, increasing the amount of time students spend reading, and accelerating students' reading growth.  
Our goal is to accelerate each student's individual reading growth rate.  To achieve this goal, students must build habits of reading.  Therefore they must have access to great books that meet their interests and their reading levels.  Reading research shows that the amount of time students are engaged in reading a text at their level directly relates to their reading achievement.
Our developing readers are four to six grade levels behind, and we want to change that by engaging them in great books that they can read independently every day this school year. In order to do that we need a large supply of high interest books that are appropriate for where they are starting as readers. Publishers such as High Noon Books (http://www.highnoonbooks.com/index-hnb.tpl) do great work to make a wide variety of appropriately leveled books available. Now, we need your support to purchase these books!
Back Up Plan
If we do not reach our goal I will purchase as many sets of books from High Noon Publishers as possible (the average price is $6.25 per book).  We will rotate book baskets between classroom libraries in order to provide more variety.  Additionally, we will continue to find ways to fund the purchase of more great books for our readers.
Fundraiser Updates (1)
Our New Books Have Arrived!
April 23, 2018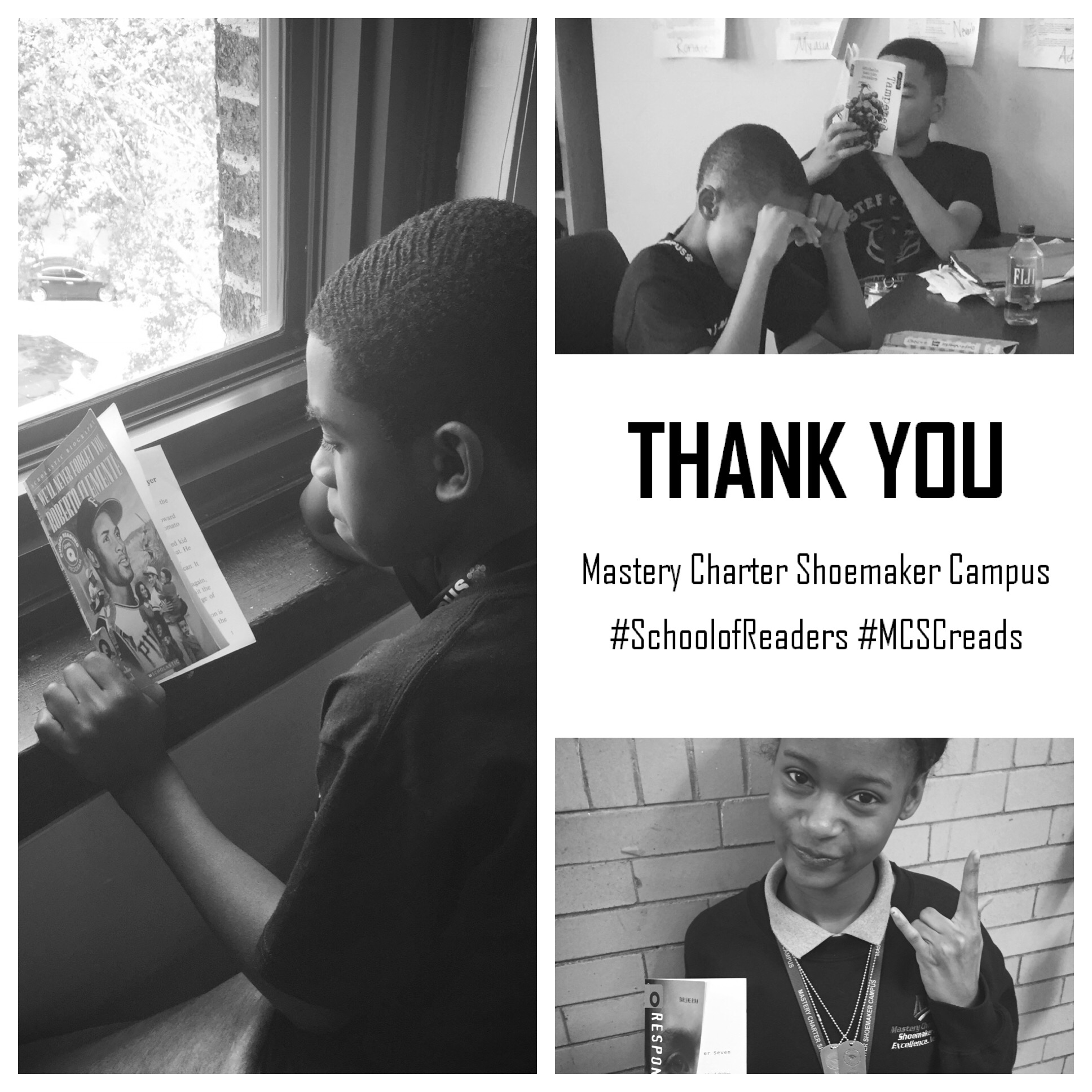 Thank you for supporting MCSC's Readers! The books arrived last week and will be in classrooms this week. As a result of your generosity and the generosity of others, we purchased:
30 sets of high interest series [fiction, mystery, nonfiction, biography] for our middle school Reading and Mindset classes (more than 170 books!)
17 sets of high interest nonfiction books for our students with low incidence classifications [autism and intellectual disability] (more than 100 books!)
Our students deserve classroom libraries that are filled with thousands of high interest, engaging books. Thank you for your support of our students.
Much appreciation,
Megan Zor
RtII Coordinator
Mastery Charter Shoemaker Campus
megan.zor@masterycharter.org
About the Creator

Education is one of the greatest civil rights issues of today, and I am committed to ensuring that my students develop their reading identity and accelerate their reading growth. I'm a reading specialist and have been teaching middle and high school students since 2004. I love young people and reading!
Investments (15)
$25
Kathrina Berk
3 years ago
$100
Kathrina Berk
3 years ago
$200
Derk Cullinan
3 years ago
$25
Lucy and John Tuton
3 years ago
$100
Faith Paulsen
3 years ago
$91
Angela E Hayde
3 years ago
$100
Helen Hoffman
3 years ago
$50
Keith Paulsen
3 years ago
$25
Frank and Jeanne Zor
3 years ago