Osmos for Kindergarten

Verified Non-Profit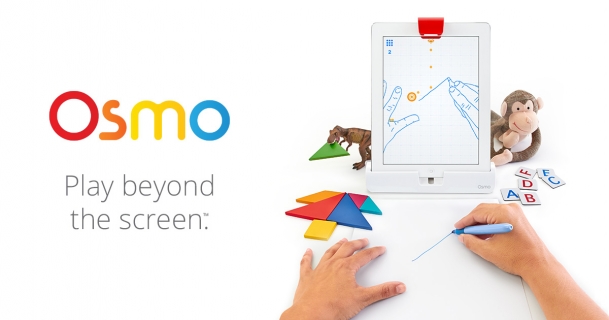 The Description
With these funds I will be purchasing 2 complete sets of the Osmo Learning system to be used with my classroom's iPads. I recently attended a technology training that was focusing on how to make technology meaningful in the classroom, to provide ways for students to interact and use technology in a way more effective than just doing a worksheet on an iPad. One of the ideas and devices our presenter (a former teacher) discussed was the Osmo system. She showed us videos of her students using the Osmo during class and I was blown away by all the different ways students were able to use the Osmo.
My students are growing in up a time where technology is readily available, but many students do not know how to interact meaningfully with technology. Through the use of Osmo my students will be able to learn at their own pace and use the different systems Osmo offers to be able to develop and practice skills from many areas. Osmo offers educational games and experiences in a variety of subject areas such as: words/spelling, puzzles,numbers, drawing, and the new in-demand skill of coding. With Osmo the iPad transforms and becomes a hands on experience for young students to use the software as a means of practice with real materials right in front of them. Hands-on experiences are crucial for Kindergartners to have and Osmo offers this through the use of technology.
https://www.playosmo.com/en/ You can use this link to look at the Osmo website and watch videos of how the product works.
I will be purchasing 2 sets of The Complete Kit from Osmo. This kit comes with all of the systems Osmo currently has available to work with the device, along with the parts and accessories needed for the Osmo device. Each kit is $189 before tax.
https://www.playosmo.com/en/order/?cc=us (link to see product)
Back Up Plan
If I do not meet my goal I will purchase only 1 "The Complete Kit" Osmo system or I will purchase a smaller kit with the Osmo device and fewer games.
No Updates
About the Creator
I am a Kindergarten teacher in Houston, Texas. I love teaching Kindergarten because of the large amount of growth I get to watch my students make each year. My passion is teaching them to become young, independent thinkers with no limits to their ideas.
Investments (1)
$26
Felicia Schaps
5 years ago