K-2 Listening Centers

Verified Non-Profit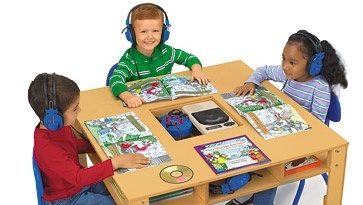 The Description
With these funds we will purchase new listening centers for each Kindergarten, 1st and 2nd grade classrooms. Early literacy and reading skills are an important part of our K-2 programming. Our students receive 180 minutes of reading instruction per day, which includes individualized instruction and reading rotations. These listening centers would be used during rotations and they would provide students with an opportunity to strengthen their listening skills. 
Back Up Plan
If we do not reach our goal we will purchase listening centers for each grade level to share (1 or 2 per grade). 
No Updates
About the Creator

My name is Michele Haughey and I am the Assistant Principal of Operations at Grover Cleveland Mastery Charter School which is located in North Philadelphia. Our school consists of 750 students from grades K-8. We are a public charter school that serves students who live in our neighborhood. I have held various roles in my 7 years at Cleveland which started with special education. In this current role I am able to support and make decisions that will provide our students with a word class education. I have created these fundraising pages based on needs I see throughout our building.Thank you for visiting our fundraising pages and we hope you can support our students at Grover Cleveland!
Investments (0)
This Fundraiser Has Ended