Pretzels to Pollock

Verified Non-Profit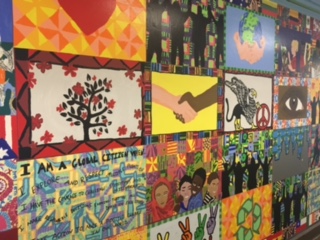 The Description
With these funds, the Parent Teacher Association of Independence Charter School will have the ability to fund the cost of the pretzels that are purchased on a weekly basis from Center City Pretzels.  The pretzels are a fundraiser that bring in parent volunteers and have the potential to raise quite a bit of funds for our school as a whole as well as individual students.  We use the funds to support our mission at ICS.  To clarify, EVERY $1 yields up to $3 for the PTA and our students.
Independence Charter School (ICS) is a community-based K-8 public charter school of academic excellence, centrally located in Philadelphia and serving a diverse community of learners. ICS provides an intellectually-stimulating curriculum with a global focus designed to develop independent, thoughtful global citizens. We emphasize second language acquisition and integrate arts, ideas, and histories from around the world.
As the PTA, we offer a stipend to each teacher to support his or her classroom, arts projects, field trips, and our Take Flight program, plays, drumming, and much more! 
Back Up Plan
If I do not meet my goal, I will put all the proceeds towards subsidizing the cost of the pretzels anyway in order to continue to raise money for our school's arts programs.
No Updates
About the Creator

Currently, I have one child at Independence Charter School and one on the way. I am an active member of the PTA as is my husband. I also get the pleasure of being an educator at ICS and get the privilege of teaching 50 children daily. I am fully invested in all the children at ICS-past, current, and future. Our goal as the PTA is to continue to support Arts Education (music, art, dance) and field trips to support this throughout the years.
Investments (25)
$25
Hermite Toussaint
3 years ago
$144
Stephen Schmid
3 years ago
$67
Alison Roberts
3 years ago
$10
Lander C. McLoyd
3 years ago
$20
Sarah Eisenstein
3 years ago
$100
Rooju and Rob Terry
3 years ago
$103
Thomas Scheid
3 years ago
$50
Sandra Uricochea
3 years ago
$100
Sylvie Gallier Howard
3 years ago
$100
Stacy Szymkowski
3 years ago
$130
Jennifer Maher
3 years ago
$515
alexander sevrukov
3 years ago
$103
M Sohlich-Miller
3 years ago
$134
Maggie schuler
3 years ago
$26
Tr. Ericka Morris
3 years ago