Help Turner DECA Compete!

Verified Non-Profit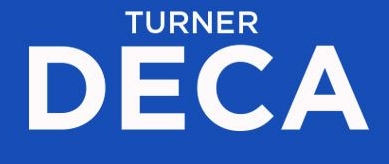 The Description
This has been an exciting year for Turner High School DECA! We attended the Kansas DECA State Career Development Conference and were able to qualify 4 students to attend the DECA International Career Development Conference this April in Orlando, Florida!
While we are so excited for this opportunity, it has increased the cost of the trip. We are raising funds to help students represent the state of Kansas and Turner High School on an international level.
These students have worked incredibly hard this year and have carried out projects that are having a positive impact on our school and community. They deserve this opportunity and I plan on doing everything in my power to get them there.
For half of the students, they will experience their first plane flight and their first trip to a major amusement park. Being able to witness their excitement and awe as they get to do things they've never done before is one of the most rewarding parts of being an educator.
Thank you for your support - any amount will help me provide my students with this life-changing experience!
Back Up Plan
This fundraiser is one part of our fundraising plan. We host local restaurant nights, sell doughnuts, and seek other corporate partnerships to cover our costs. Students are also responsible for contributing to their expenses.
No Updates
About the Creator
Turner High School Business Teacher and DECA Advisor
Investments (7)
$100
Allyson Conn
10 months ago
$15
Lindsay Grogan
10 months ago
$30
Stephanie Amis
10 months ago
$50
Christie Brungardt
10 months ago
$50
Heather Chaszar
10 months ago