Tournament Entry Fee Fundraiser

Verified Non-Profit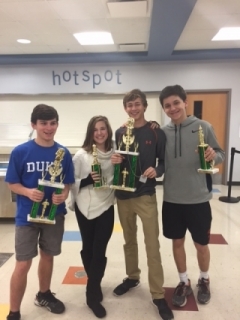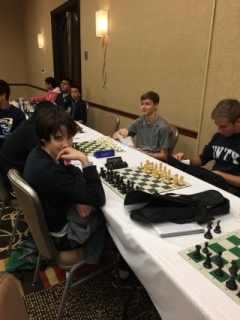 The Description
With these funds I will...be able to pay the entry fees for students to compete in chess tournaments. The Memorial High School chess team exploded this school year, and our unprecedented team growth has caused us to already run through our budget. We still have four more tournaments this school year, and I want the students to be able to compete, especially because they are doing so well both individually and as a team. Your support will provide the students that opportunity. 
About 5-10 students will attend each tournament. The entry fee for each of them is about $20/student.
Remaining tournamnets this year:
Mar. 28-29 - Texas State Tournament
Back Up Plan
If I do not meet my goal I will purchase...the tournament entry fees myself. That's the primary reason I am requesting funds. I've been paying the entry fees out of my own pocket because we don't have any budget money for our team. It would be nice to have sponsorship to help offset those costs.
Fundraiser Updates (1)
Supplies
March 3, 2015
In addition, I would like to be able to purchase supplies for the chess team. Any funds that we have left over, I will use to buy chess pads and chess clocks. The students are learning to take notation so as to learn from mistakes in their previous games. I'd like to get half a dozen notation pads for them to use both at chess club and during tournaments. I would also like to buy chess timers. We used to have 1 timer clock, but it has broken, so now we don't have any. The tournament games are all timed, so the students need to practice with time constraints.
COSTS
Chess Pads are relatively inexpensive, less than $5
Chess Clocks are more expensive, between $50-60.
About the Creator
I am the sponsor for the Chess Club at Memorial High School in Houston Texas. The Chess Club meets once a week after school to promote and enjoy the sport of chess. In addition, the team members attend many local area tournaments, and they do pretty well! Twice, MHS has finished first among the high schools at a tournament. Membership doubled from the 13-14 to 14-15 school year.