Knowledge is Power, and Power is FREEDOM!!!

Verified Non-Profit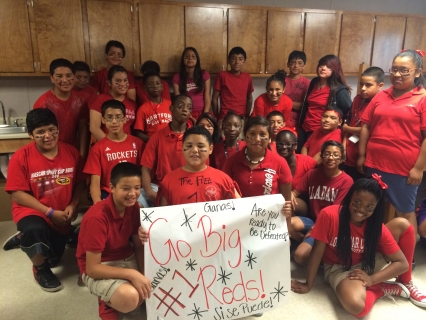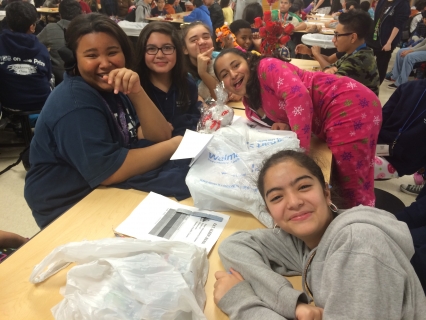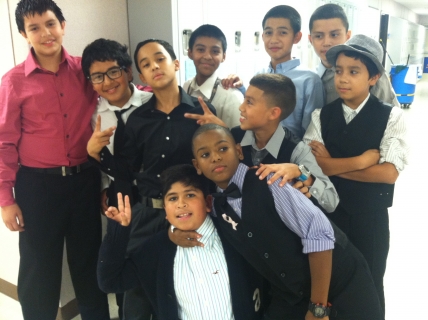 The Description
At KIPP 3D Academy, students have a vast love of reading. When you walk through our hallways or even at lunch, you are guaranteed to see students reading as they patiently wait for their next class to begin. I was given the opportunity to loop with my current 7th graders, so in other words, I taught them last year in 6th grade. As I sit and reflect, I take into account the resources that we lacked and if we had these certain items, they would have been closer to our class goal.
With the money that is donated to our cause, I will buy a class set (25) of Merriam Webster's School Dictionary. The cost of one dictionary is $14.95. I will also buy a class set (25) of Merriam Webster's School Thesaurus. The cost of one thesaurus is $12.19. Currently at my school, the dictionaries and thesauruses are shared whole school among 16 classrooms. Many times my students are left to share four or five dictionaries, and time is lost throughout the lesson. Having dictionary and thesauruses would maximize class time and continue to improve vocabulary in speaking and writing.
Another item that I plan to purchase with the money donated to this cause, is a class set (25) of the Holt McDougal Literature Texas: Student Edition Grade 7 as well as one teacher edition. The student edition cost $8.06 and the teacher edition is $150.00. This textbook is specifically aligned to the standards that are taught in 7th grade for the state of Texas, and I will be able to pull the necessary passages to aid my students learning. Having this textbook will also maximize my time of finding the short passages to teach a specific skill. It eliminates the thought of if a certain text is on grade level or not.
The last thing that I would purchase for my students will be a class set (25) of the novel titled "Marching For Freedom: Walk Together Children and Don't You Grow Weary" by Elizabeth Partridge. This novel is $15.92 for one copy. The title of my Units is "Be the Change", and this novel speaks to the things that young people did during the civil rights movements. I hope to form a discussion on the following questions: when is appropriate to stand up for the things that we believe in, does standing up for my rights always mean death or prison time, does change require sacrifice, and what are you willing to sacrifice for the change that you want to see in the world. This novel will open up my students' global perspective.
Thanks so much for your donation! My kids are eternally thankful!
Back Up Plan
If our goal is not met, then we will make due, and we find other solutions to get what we want. But our hope is that you would donate and give us an opportunity to have an excellent education.
No Updates
About the Creator

My ultimate goal in life is to increase the quality of education with the students that I am privilege to serve daily. Currently in my 4th year as a reading teacher, I strive to teach my students how to become self learners who constantly seeking and thirsting for knowledge. Often I see great teachers whose students are only excited about their class, and that's where it stops. But if I could teach my students how to be excited about learning no matter the subject or teacher, then their quality of life would be greatly improved.


Investments (9)
$50
Elizabeth Adeyemo
9 years ago
$52
Moyosola Olaseinde
9 years ago
$100
Ella M Everhart
9 years ago
$20
Paula Fernandez-Baca
9 years ago