KISD Food for Families Holiday 2022

Verified Non-Profit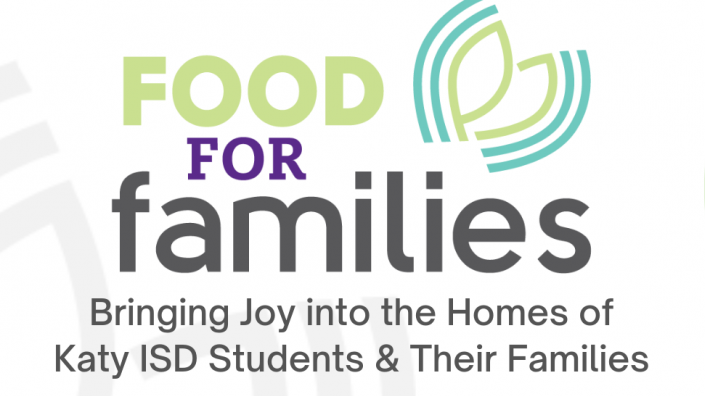 The Description
Through Food for Families, our community's support of Katy ISD students transcends the classroom and related academic performance.
Katy ISD campuses identify students for the program and Partners in Education collects individual and corporate donations.  Grocery gift cards valued at $60 along with a note of support from the Katy ISD community are then delivered to each student by a campus staff member.
What started as a simple concept has since grown to a successful community campaign that has donated over $393,000 to more than 7,800 families in the past 19 years.
Such is the character of our community:  combining the individual contributions of many to help others – one Katy ISD family at a time.
Back Up Plan
If we do not reach our goal, we will use however much is raised to purchase gift cards for our families.
No Updates
About the Creator

Leading this initiative with Katy ISD Partners in Education is one of my most valued roles.
Investments (127)
$100
Evelyn Carlson
9 months ago
$200
Erick Peterson
9 months ago
$5,000
Tiffani and Tim Harrington
9 months ago
$250
Shelley Meyer
9 months ago
$25
Terri Howard
9 months ago
$50
Bob McAuliffe
9 months ago
$100
Rene Garza Jr
9 months ago
$25
Stephanie Manko
9 months ago
$25
Erin Silkenson
9 months ago
$100
karen pobanz
9 months ago
$150
Courtney Synnott
9 months ago
$50
Matt Schomburg
9 months ago
$100
Leigh & Kim Meyers
9 months ago
$10
Lynette Alidon
9 months ago
$100
Jason Grisham
9 months ago
$25
Shannon Mazzini
9 months ago
$100
Heather Gallagher
9 months ago
$25
Suzy Matthews
9 months ago
$100
Allisyn Decatur
9 months ago
$25
Michelle Gaskamp
9 months ago
$20
Stacie Guttery
9 months ago
$50
Sandip & Poulami Bhattacharya
9 months ago
$150
Matthew Dillon
9 months ago
$25
Gregory Niellez
9 months ago
$250
Catherine Schleimer
9 months ago
$50
Roopashree Srikanth
9 months ago
$100
Saki Krishnamurthy
9 months ago
$40
Mariah Collier
9 months ago
$25
Janet TerLouw
9 months ago
$50
Savitri Savitri
9 months ago
$25
Lalita Phadke
9 months ago
$50
Scott Rounds
9 months ago
$50
Kristin Brown
9 months ago
$50
Sonja Barclay
9 months ago
$50
Ivan Greager
9 months ago
$50
Melissa Eaton
9 months ago
$50
Jamie and Ray Wolman
9 months ago
$50
Sarah Lizana
9 months ago
$80
Daniela Braganholo
9 months ago
$25
Julie Jensen
9 months ago
$50
Jeffrey Dean
9 months ago
$25
Jacqueline Gibbens
9 months ago
$100
Mathew Timmons
9 months ago
$75
Paul Dickens
9 months ago
$170
Charles Weidig
9 months ago
$50
Kathleen Irving
9 months ago
$50
Helen Colthrust
9 months ago
$25
Connie Weaver
9 months ago
$100
Guillermo Salgado
10 months ago
$100
Pamela Kelly
10 months ago
$100
Tina Doughty
10 months ago
$100
Ken and Tracy Janda
10 months ago
$100
Laura Bohuslav
10 months ago
$20
Vonda Washington
10 months ago
$25
Ginger Marble
10 months ago
$10
Cathrine Hart
10 months ago
$25
Donna Pittenger
10 months ago
$25
Jamey Hynds
10 months ago
$100
Walter Sansom
10 months ago
$50
Connie Dowling
10 months ago
$2,500
Gateway Church Houston
11 months ago
$100
Jessica Holtam
11 months ago
$100
Chiayen Chen
11 months ago
$100
Gina Felton
11 months ago
$50
Maria Susana Dias
11 months ago
$10
Margarita Ramirez
11 months ago
$200
Heather Sanders
11 months ago