Calculators Are A Students Best Friend

Verified Non-Profit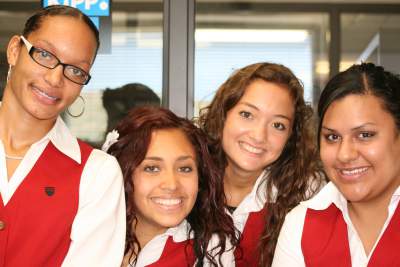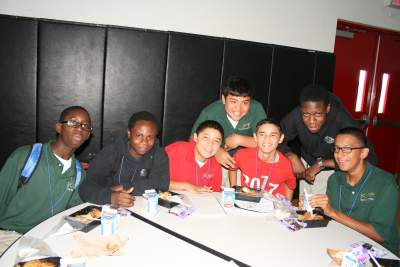 The Description
I am looking to purchase 40 TI-83 calculators for our high school students. We are so lucky to have Texas Discount Electronics offer us the calculators at such a low cost of $58/calculator. Usually these calculators are approximately $100/calculator. With their awesome support, we are able to purchase a new TI-83 calculator for every $58 raised. Our goal is for 40 calculators but we hope to raise more money to purchase more calculators, up to 100. One of the biggest struggles we face on campus is making sure our kids have the materials necessary to perform well. Because calculators are so expensive and almost 90% of our students are on free or reduced lunch, this is one of the most difficult supplies for our kids to get. Last month, many of our students had to take an ACT exam without a calculator. Something as small as not having a calculator could be the difference-maker for our kids' college admissions. We want to make sure our kids our setup for success, and this would help out greatly. Thank you for supporting me and my great students!!!
Back Up Plan
If we do not reach our goal we will use the raised funds to purchase as many calculators as we are able to purchase.
Fundraiser Updates (1)
02/11 Update
February 11, 2014
Dear Investors, Words cannot express the joy and excitement I have! It is great to see that you share my vision for reaching children. Because of your generosity, ALL students at KIPP Houston High School have been granted an opportunity to access technology for learning. On behalf of our students, I would like to say thank you for your generosity toward this educational project. The project you have funded will allow our students to use technology to explore mathematical and scientific concepts and also participate in inquiry-based learning. All of our math and science classrooms will have a class set of calculators! Students will have the tools to create and explain their own concepts across a number of subject areas. Because of your donations, our students will be able to use twenty-first century tools to grasp complicated, in-depth academic concepts. Thank you so much. I can't wait to introduce these calculators to my scholars!
About the Creator

Born and raised in the same community that my students live in, I was lucky to have adults in my life that pushed me to be where I am today. Because of my parents and teachers, I can proudly say I am a Duke graduate and TFA alum. I want to be the adult in the life of my students who pushes them, so that their futures are not determined by the zip code they live in.
Investments (22)
$580
CN and Maria Papadopoulos Charitable Foundation, Inc
9 years ago
$50
Laura R Lupfer
9 years ago
$50
Maria L. Menchaca
9 years ago
$100
Patricia McAlpine
9 years ago
$50
Leonard Hardgrave
9 years ago
$58
Michelle Sexton
9 years ago
$5
Scott Houston
9 years ago
$25
Chris Gonzalez
9 years ago
$100
Mohamad Maarouf
9 years ago
$5
Chelsea Bucklew
9 years ago
$50
Michael Feinberg
9 years ago