Every Kid Deserves a Good Book!

Verified Non-Profit

The Description
With your contribution, we will safely ship 12 books home to all McGraw students. Our students love reading! Unfortunately during this time, they have less access to books and have been begging us for more.
Thanks to your help, each Kindergarten student to Fifth Grade student will receive a piece of literary joy without ever stepping out of their home! With the help of Scholastic's Grab and Go book packs, each student will receive a series of culturally relevant books in either English or Spanish!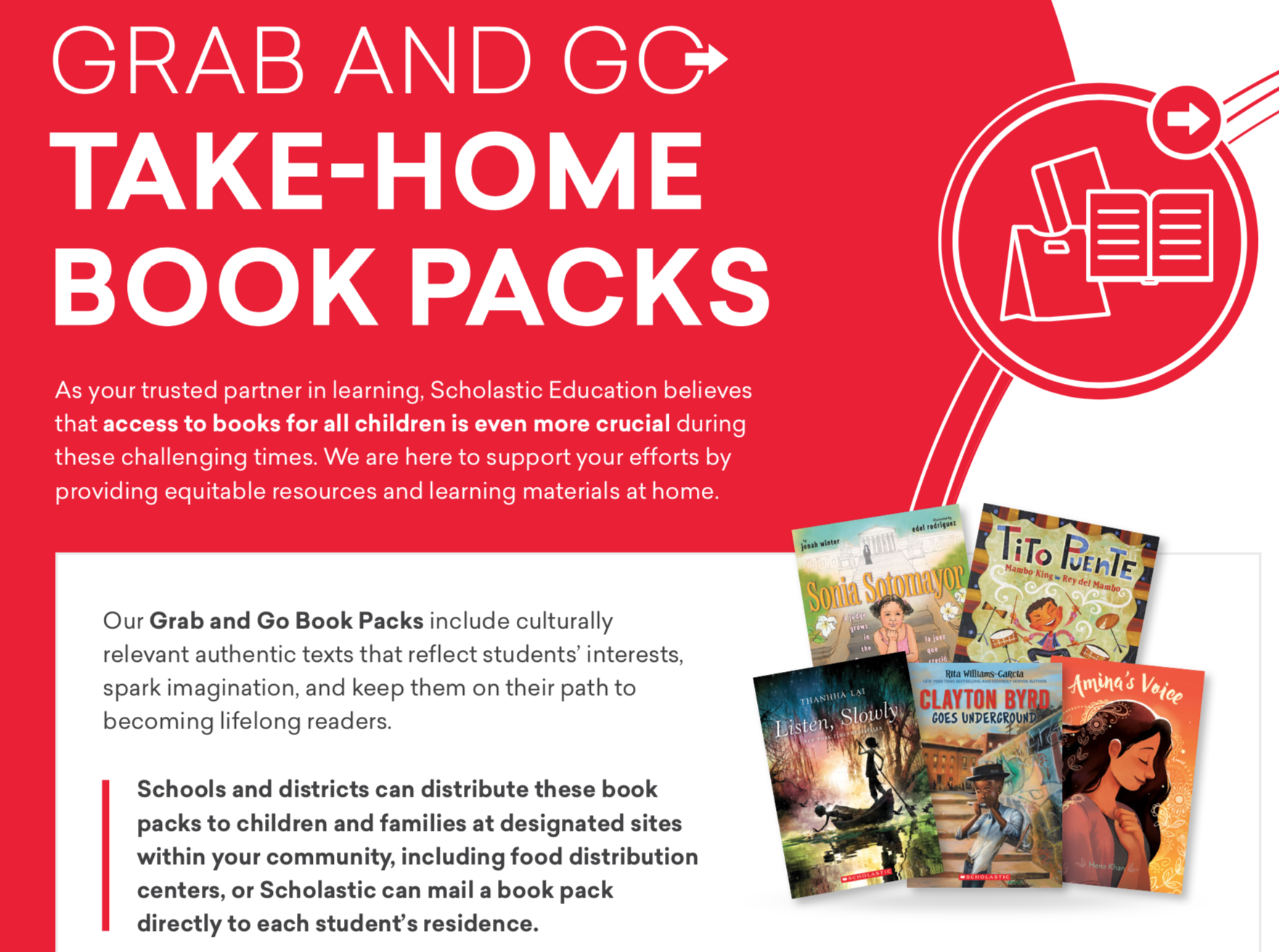 Back Up Plan
If we do not reach our goal, your contribution will help us purchase a bundle of 3 books for each student in grades Kindergarten to Fifth Grade. 
Fundraiser Updates (1)
charmaine.giles@masterycharter.org
May 31, 2020
Thank you so much to everyone who donated to our "Every Kid Deserves a Good Book" Fundraiser! While we did not reach our goal amount we got very close! We are currently working with Scholastic to ensure that books get delivered very soon! Expect very cute pictures of kids reading in the upcoming weeks.
We cannot thank you enough for all that you have done to change our McGraw students reading life!
About the Creator
Charmaine Giles is proud to serve as Principal of McGraw Elementary in Camden, NJ. Camden has become her home away from home, and she cherishes each and every moment she shares with McGraw students, families, staff, and the surrounding community.

As an avid reader, Mrs. Giles has a passion for learning and loves sharing that love with her students. While quarantined, her goal is to read at least one book a week. With your contribution, McGraw students can also embark on a similar reading journey!

Please follow us on instagram @mastery_mcgraw or on facebook @masterymcgraw

Investments (79)
$50
Cristin Stephens
9 months ago
$105
Danielle Horowitz
9 months ago
$105
Maribel Velez
9 months ago
$100
Ryan J Davies
9 months ago
$20
Raquel Cintron-Cardozo
9 months ago
$20
Athena Markakis
9 months ago
$21
Cecilia Jacinto
10 months ago
$42
elizabeth roberts
10 months ago
$42
Juan C Padilla Sánchez
10 months ago
$20
Carlos Padilla
10 months ago
$42
Paulette Johnson
10 months ago
$10
Maru Padilla
10 months ago
$105
Anne C Tucci
10 months ago
$21
Olga Corazon Irizarry
10 months ago
$42
David Turnbo
10 months ago
$1,000
Michelle Horowitz
10 months ago
$40
Neha Limaye
10 months ago
$21
Alyssa Yeager
10 months ago
$100
Aunt Judy Singleton
10 months ago
$21
Madalyn Booth
10 months ago
$43
Kevin Giles
10 months ago
$100
Stephanie Horowitz
10 months ago
$150
Danielle Horowitz
10 months ago
$150
Charmaine Giles
10 months ago
$21
Pauline Samuelsen
10 months ago
$100
Leslie Hall
10 months ago
$42
Ginny Garber
10 months ago
$105
Nahla Khalek
10 months ago
$100
NancyLee Bergey
10 months ago
$25
Allison Ranck
10 months ago
$21
Pamela Singleton
10 months ago
$42
Jacqueline Soegaard
10 months ago
$100
Janet Busillo
10 months ago
$21
Lauren Sinnenberg
10 months ago
$21
Mami Family
10 months ago
$250
Bernard and C Amy Wilson
10 months ago
$10
Alyxa Psenicska
10 months ago
$25
JoAnna Vanderslice
10 months ago
$20
Susan ranck
10 months ago
$50
Sharon MacDonald
10 months ago
$50
Brian Oshop
10 months ago
$21
Chelsea Lastique
10 months ago
$21
Amanda Vignali
10 months ago
$50
Mildred Horsley
10 months ago
$25
Alessia Bhargava
10 months ago
$15
Cheryl Holder
10 months ago
$105
Nicola Francis
10 months ago
$20
Jasmine Landry
10 months ago
$105
Trésaun Lee
10 months ago
$500
Michael Tucci
10 months ago
$50
Wayne Pettiford
10 months ago
$21
Jasmin Giles
10 months ago
$20
Alex Pelkey
10 months ago
$105
Judith Anderson-Lindo
10 months ago
$42
Marianela Aponte
10 months ago
$105
Jean Padilla Aponte
10 months ago