About
Our Mission: At Seattle Amistad School, we foster community integrity through rigorous bilingual and bicultural education, developing our students' academic strengths and cultural sensibilities, while nurturing compassionate and engaged citizens.

At Seattle Amistad School, we envision a community where children don't have to choose between connection to their cultural values and a good education. Indeed, we know that schools are most successful when they are grounded in and develop students' cultural and linguistic assets. We envision a community where all students are able to navigate both their own cultural contexts, and those of others. We know that children who have the tools to bridge cultural and linguistic divides will be leaders in creating a more just, compassionate world.
$1,520 Raised
23 Investors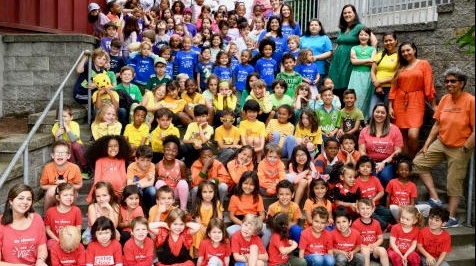 Luis Fernando Ramirez
luisfernando.ramirez@seattleamistadschool.org
This Friday, October 4th; we will be having our Sixth Annual Walk-A-Thon at TT Minor Park in Capitol Hill! This event is a fun way to raise money for Seattle Amistad School, as well as an exciting physical activity for the students and a family-friendly celebration of Seattle Amistad School. The Walk-A-Thon will start at 1 PM, with students walking or running laps for forty minutes total on the grass at the Park. for more info, please call (206) 325-3172. Este viernes, octubre 4, tendremos nuestra Sexta Caminata Anual en el parque TT Minor en Capitol Hill! Este evento es una manera divertida de recaudar fondos para Seattle Amistad School, así como una interesante actividad física para los estudiantes y un buen momento para disfrutar con la familia de Seattle Amistad School. El Walk-A-Thon empezará a la 1 pm donde los estudiantes caminarán o correrán por un total de 45 minutos. Para mayor información pueden llamarnos al (206) 325-3172.