About
LaTasha McMurry is the Co-Founder and CEO of Kash-In, where she builds The Scholars' brand through her keen decision making, creative input, and company expansion concepts.

In 2007, LaTasha received a Bachelor degree in Journalism from Sam Houston State University in Huntsville, TX. It wasn't until she relocated to Houston, Tx. and became an associate teacher, that she realized her love for educating children. LaTasha, has been in education for over a decade and has served under many hats, from tutor to teacher to instructional specialist. During 2016, LaTasha started a token economy with paper "bucks" to motivate and incentivize her math students. The 'bucks' were a hit. It was then, she teamed up with Jennifer Stelly and Jeffery Herron to create Kash-In for a digital, more unified, and easy to use incentive program, that can be used campus wide.

In the 2014-2015 school year, LaTasha was honored by Houston ISD, as one of the many, Teacher of the Year Award recipients. In August 2015, she received her Master's in Education.

Kash-In is a gamified learning platform that pays to learn. Kash-In is helping teachers/educators reward students based on learning and behavior. The platform will allow teachers to assign and monetize behaviors and actions. ( i.e No tardies; Turned in homework; Class helper). When the students complete the assignment or performs a positive action, they receive \"kash" in their accounts. Students can then use "kash" to purchase incentives/prizes from the teachers on-line incentive store.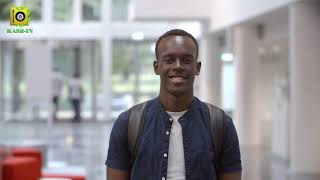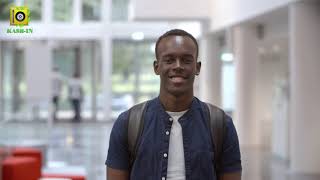 Latasha McMurry
Math teacher, Specialist, Co-Founder
We are the Modern Scholars. Like many other teachers, we used token economies and paper money to motivate our students. But the management of the physical token, incentive stores, and structure can be too much. So let's create a digital classroom economy for secondary students. We are 3 teachers that met at a middle school in Houston, Texas-Trinity Gardens area, from all walks of life, that love teaching, wanting to fix a problem, and change their students' lives, in the process.We are on a mission to teach, motivate, and expose our students to real life. With Kash-In we are addressing the needs of at At-Risk students, buildIng good character, academic success, and creating a student who is financial literate. Help Us.

The Modern Scholars LLC
Co-Founder/Teacher Specialist
We are Jennifer, LaTasha, and Jeffery all teachers in Houston, Texas. This ELA, Math, and PE super teacher trio, are known as the Modern Scholars. Together we have taught more than 2,500 students, have around 20 years of experience as a teacher, a few "Teacher of the Year" Awards, under our belts, and truly enjoy teaching the youth. We created Kash-In after we used a paper money token economy to encourage positive behaviors, improve academic achievement, and reward students, and as a result we had a huge shift in our students' behavior and the culture of the school. The Modern Scholars notice that most classroom management apps are elementary based, but why stop management tools in elementary? Secondary students need motivation and routines, as well. Teaching in an area of high crime, poor attendance rates, 88% economically disadvantage, and low literacy rate, being able to motivate our type of student is essential for their success. Our school and schools like us, need a classroom management tool to build appropriate decision-making skills, healthier behaviors, social/emotional wellness, while making a financially sound scholar. All skills needed to be a college /career bound scholar and a productive citizen in life.