This Cause Has Ended
| | |
| --- | --- |
| Launched | Mar 19, 2017 |
| Ends | Mar 27, 2017 |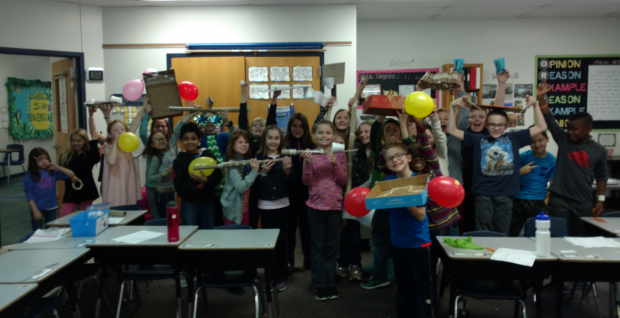 This Cause Has Ended
| | |
| --- | --- |
| Launched | Mar 19, 2017 |
| Ends | Mar 27, 2017 |
$696
If we do not meet our goal...
If I do not meet my goal I will purchase fewer of each item.

Sunday Lopez
3rd Grade Teacher, Chandler Woods Charter Academy
I teach third grade at Chandler Woods Charter Academy. I have taught 3rd grade for 10 years. I am only more in love with teaching with each passing year. I recently completed my Masters program and now hold a Masters of Curriculum and Instruction.

Chandler Woods Charter Academy View All Causes
Belmont, Michigan
​​Chandler Woods Charter Academy is a free public charter school serving kindergarten through 8th grade. See what happens when hard work, personal responsibility, and a nurturing school community combine to create one exceptional experience. Founded on academic excellence, moral focus, parental partnership, and student responsibility, Chandler Woods Charter Academy is a school like no other—one that can lead your child to a lifetime of success.

Academic excellence is teachers working closely with students to shape their critical thinking skills. It's a strong emphasis on the fundamentals, such as math, reading, science, and social studies. And it's teachers setting academic growth goals, developing learning plans, tracking individual progress, and adjusting instruction when necessary.
Wow-88% of the way!
March 22, 2017
Wow! Thank you everyone! I am so excited to be almost to our goal! Also I am in the top running for a 3D printer. Fingers crossed. Feel free to share this on FB because with every share I receive 5 more raffles. Here is the 3D printer. https://beeverycreative.com/
Here is the list of contestants for the raffle. This is just a fun bonus to all the goodies we are getting. Blessings!!
Wow!
March 22, 2017
Thank you everyone! We are almost to our goal! 78% of the way there. If we go over the amount I will buy more for the classroom. My class keeps watching and they are so happy to see all the support we are getting. I would love to close this in 5 days. That way we can get our items sooner and begin utilizing them. Blessings, Mrs. Lopez and her 3rd Graders. :)

The Fiorletta Law Group

Anonymous

Kathy Fiorletta

Jordan Petitjean

John Kibsgaard

Jennifer Petitjean

Lesli Suttner

Trish Tarbell

Jwan Petitjean

Carrie Gale

Jan Wynn

Randall Zandstra