Alternative Seating Options for Students and 5 Samsung Galaxy Tablets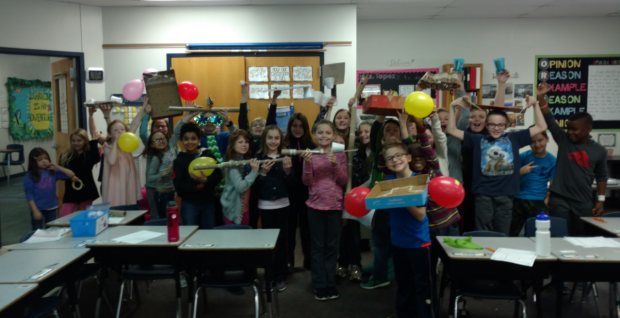 Fundraiser Updates (2)
Wow-88% of the way!
March 22, 2017
Wow! Thank you everyone! I am so excited to be almost to our goal! Also I am in the top running for a 3D printer. Fingers crossed. Feel free to share this on FB because with every share I receive 5 more raffles. Here is the 3D printer. https://beeverycreative.com/
Here is the list of contestants for the raffle. This is just a fun bonus to all the goodies we are getting. Blessings!!
Wow!
March 22, 2017
Thank you everyone! We are almost to our goal! 78% of the way there. If we go over the amount I will buy more for the classroom. My class keeps watching and they are so happy to see all the support we are getting. I would love to close this in 5 days. That way we can get our items sooner and begin utilizing them. Blessings, Mrs. Lopez and her 3rd Graders. :)
About the Creator

I teach third grade at Chandler Woods Charter Academy. I have taught 3rd grade for 10 years. I am only more in love with teaching with each passing year. I recently completed my Masters program and now hold a Masters of Curriculum and Instruction.
Investments (12)
$31
Randall Zandstra
7 months ago
$52
Jwan Petitjean
7 months ago
$25
Trish Tarbell
7 months ago
$206
Lesli Suttner
7 months ago
$21
Jennifer Petitjean
7 months ago
$20
John Kibsgaard
7 months ago
$100
Jordan Petitjean
7 months ago
$20
Kathy Fiorletta
7 months ago
$103
The Fiorletta Law Group
8 months ago